You've seen the YouTube ads from the online gurus who tell you how they made a million dollars and more online. 
You've seen the bling, the cars, the big houses – and now you want in on it. 
Here's the good news: Making a boatload of cash online is totally possible.
The bad news? It's also really easy to take a wrong turn up a dead end and lose all your cash. 
In this article, we show you the right ways to make money online, as well as some very, very bad ways.
Let's start with the right ways.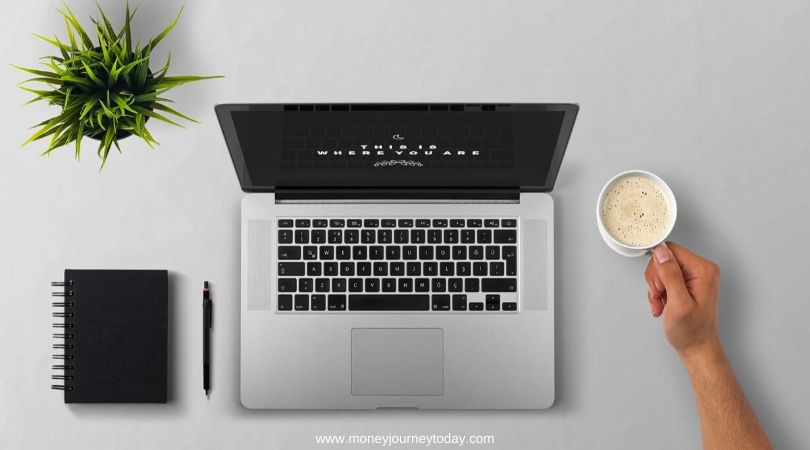 Write an eBook 
People are always on the lookout for information. Whether they want to learn how to make money online, learn how to do SEO, learn how to cook and so on, there's a massive market for digital "how to" products. 
An eBook is a relatively easy way to make a passive income. All you need to do is be an expert on a particular subject (it could literally be anything) before finding out if there's a market for it. Then, write your eBook and find a way of promoting it. 
While selling your eBooks on Amazon is a good idea, it's also a good idea to consider giving your first one away for free in order to build a buzz. Then, you can write more in-depth eBooks on the same topic that you sell to your now existing customers.
Create an App
It's true, there's certainly no shortage of apps on the market. But if you've noticed a problem in our digital landscape that can be solved with an app, you could find your product becoming a central aspect of people's lives.

It's not easy money, though. You'll either need to be a developer, be willing to put in the hours to learn, or team up with a code-savvy partner in order to get your project off the ground. You'll need to have some understanding of project management, too, as you usher your baby through the various stages of development, testing, and introduction to the market.  
Become a Freelancer 
If you can write, design, illustrate, take great photos or an organizational ninja, businesses and entrepreneurs want to work with you.
The online freelance market is booming. Freelancers are using sites like Fiverr, Upwork and Freelancer to sell their services to clients who pay them cash (sometimes lots of cash). 
Naturally, it will take a bit of time and a lot of effort to get your freelance career off the ground. But if you've got the skills, the motivation and the persistence, it's possible to become a full-time "digital nomad."
Do Print On Demand 
Print on demand is a pretty fun way to make money online. It's also quite easy when you consider that the printing and shipping are handled by a supplier. All you need to do is create your own designs for, say, t-shirts and then promote and sell 'em.
There are a lot of options on the market, with various platforms offering print on demand solutions. A lot of your work will also include searching out the best options for the type of designs and products you wish to sell. You'll also need to build some expertise in promoting your work on social media platforms effectively. 

Drop-Shipping
E-commerce has helped to ensure that anybody who has product to sell has the potential to connect to customers from across the globe. However, you don't necessarily have to have the product physically on your premises in order to be a successful online retailer. Drop shipping has become a popular method of selling online in recent years. In essence, you would list a product for sale online, and once a customer has ordered the item, you arrange for the manufacturer or wholesaler to ship it to the customer directly.

Of course, some of the most successful independent drop shippers operate within a niche, rather than a random assortment of items. Look for a market that isn't already saturated. For example, funeral drop shipping offers the potential for a huge demographic, and it is in need of cost-effective solutions. By sourcing manufacturers or wholesalers of cremation urns, keepsake items, even customizable items, you can offer a valuable service to customers going through a difficult — and often expensive — time. Specializing in this way is not just financially wise, it also offers the potential for rewarding experiences.  
Write a Blog 
Do people still make money off blogs? They sure do. Blogs will always be in demand because people will always want help and information.
The concept is simple. You create a website, get yourself a logo – and start writing! The aim is to publish in-depth, valuable content on a particular subject that you know inside out. 
Once you get really good at it and the traffic flows in, you can monetize your blog by selling other services and products (such as consulting services or eBooks). 
Email Marketing 
To do email marketing, you need a legitimate business and a product. The idea is that you create a squeeze page with a lead magnet (usually an awesome free gift such as an eBook, a cheat sheet, a case study or anything else of value to your target audience) that you swap in exchange for someone's email address. 
Once you've got their email, you then spend your time promoting your other products to them. 
The great thing about email marketing is that all your customers are grouped together in one place for easy access. You can also segment your list so that you target the right customers with the right emails. 
To make it work, you can't just sell all the time, though. Make sure to build proper relationships with your customers via educational and fun emails, too. Mix things up. 
Rent Your Home On AirBnB
If you own your home, renting rooms on AirBnB — or even the entire place for special occasions — could help you make a decent amount of cash.  However, it's important to also understand that you'll be expected to be fastidiously clean, hospitable to guests (this isn't easy for everyone), and perhaps take out additional insurance for any mishaps. 
True, you won't get mega rich doing this, but there's definitely profit in it. Especially if you live in Hawaii.
Take Awesome Photos and Sell Them Online 
There's a high demand online for awesome photos. Just think of all the business blogs that require top notch, original photos. If you're good at taking photos, consider getting a bit more niche and taking ones that people will be willing to pay for on sites such as ShutterStock. 
3 Wrong Ways To Make Money Online
Below are three of the worse ways that you could try and make money online.
Online Surveys 
We get it. A friend of a friend told you to carry out online surveys in order to make a bit of cash on the side. Cute. 
The problem is that online surveys just don't make money. You could work for 3 hours and make literally $5. If that sounds good to you, by all means go ahead and do it. If it doesn't, well, you're pretty damn sensible.
Online Betting 
Sure, there are examples of folks who have won a LOT of money betting online.
The problem is, most people win money – and then lose it all again.
Online betting is a vicious circle and a psychological nightmare. It's also destructive, addictive and can ruin relationships.
And it almost never ever pays in the long run. Avoid. 
MLM
MLM (or multi-level marketing) is often touted by internet millionaires who think it's the best thing ever. 
For them, it might be. But it probably isn't. 
The concept behind MLM is that whoever sits at the top of the pyramid makes all the cash, while those who sit below the top spend all the time recruiting new people and trying their damn hardest to sell products to their friends and families that no one really wants. MLM really is one of the worst ways to make money online ever. 
Conclusion 
The thing with making money online is that it's never as easy as anyone would hope. You have to put the hours in order to make passive income work. While things like online betting are the 'easy' option, the options that actually work in the long term require dedication. So pick the method that sounds right for you, work out a business plan – and go for it.