When it comes to studying abroad, Canada is an attractive choice for international students thanks to a low cost of living and accredited universities. Plus, 97% of universities in Canada offer students a variety of international experiences to participate in. 
Consequently, international students do receive a higher tuition price than residents of Canada. While the price of university varies from program to program, Undergraduate tuition averages out to C$30,000 while Post-graduation programs are around C$20,000 for international students.
Thankfully, there are numerous options available to students looking for international student loans & scholarships in Canada.
However, an important first step for any international student is to understand how they can properly secure the financial support they need.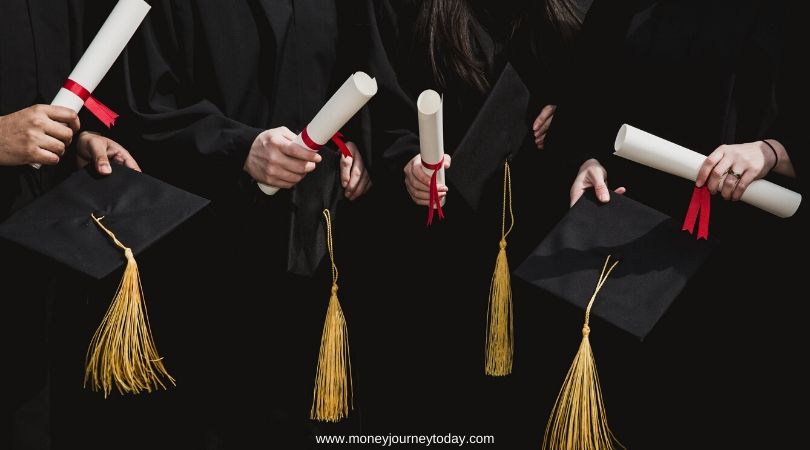 Requirements to Study Abroad in Canada 
There are a number of steps that students must complete in order to study abroad in Canada. For example, students should check that the university or program they're interested in is recognized by their study permit. 
Additionally, international students must prove they are proficient in either English or French. For English proficiency, a majority of Canadian universities prefer IELTS exams. However, some programs do accept other exams, such as the TOEFL exam. 
Next, students can start applying to various applicable Canadian universities. Once accepted, students must then apply for their study permit with their letter of acceptance as well as necessary documentation showing they have the finances to study in Canada. 
Knowing How Much Funding to Apply For 
As it is required for international students to prove they are financially able to study in Canada, having your financial plans settled before you start packing your bags is important! 
A great way to get started is to research how much your university of choice requires for admission. 
For example, the University of Manitoba provides a financial information sheet for international students to consider. Not only does this sheet provide a breakdown of overall costs, but it also states the expectations for an international student's financial stability to be eligible for admission. 
In the end, having an understanding of how much your university of choice requires for tuition and fees is extremely beneficial to finding the right support. 
What to Expect When Applying For Student Loans
By and large, the terms of any given student loan will vary depending on your needs and the lender. So, understanding the general parts of a loan's structure can help you know if you are eligible as well as if the loan is right for you. 
For instance, certain loans may require you to have a cosigner. Usually, you are required to have a cosigner depending on your credit score or your overall income, if applicable. 
Other factors to know in order to secure the right loans include who the loan is made for as well as the available funding options. 
Some loans will have a different loan term, which is the amount of time the loan is paid off. Additionally, understanding the impact that a loan's specific interest rate has on that loan can also tell you if it is a fitting choice for you.