If you are looking for a house to purchase then, you are in the right place because we are going to tell you about the different aspects of purchasing a home and specifically we will like you to know about the complete information about self-financed homes! Now read the article till the end so that you can't miss out any details about making a decent purchase regarding your house!
Firstly, you should understand this, buying a house or making a home for you is considered to be one of the biggest expense in your life and one of the most complicated one too! This is just because of the reason that the prices of houses and living in your own house has become very high but on the other hand, buying your own home is a dream of every person and it can save yourself from the never-ending expense of rents and mortgages. Now talking about mortgages, you should know that today more than 50% of houses are sold on the basis of mortgage loans!
If you love a house that is way beyond your reach, then you should know that you can always get help from a bank or an owner who is interested in self-financing, now the concept of self-financing is very much important, and we will like you to know about in detail but we will first of all like you to know about the mortgage calculator.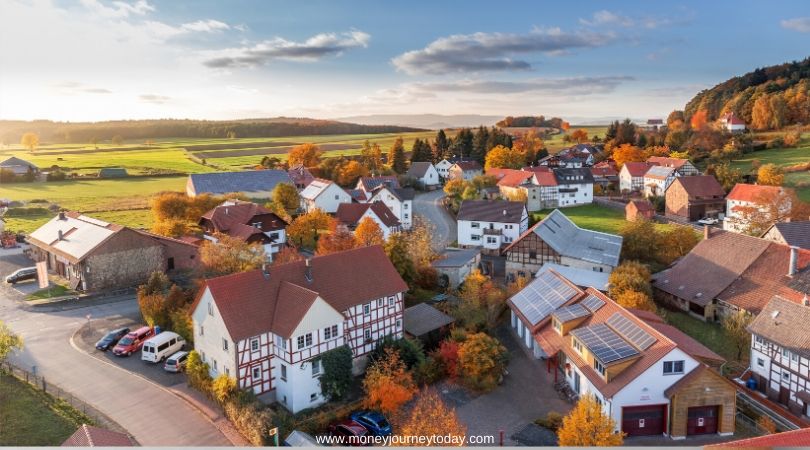 The Mortgage Calculator for Houses!
The mortgage calculator tool or the mortgage calculator application is new technology and a very convenient way to calculate mortgage. You can use a simple mortgage calculator tool to calculate the mortgage value of a house which is to be financed by a bank! Now the mortgage calculator has very advantages as it can simply cut down the cost of bank meetings and mortgage calculations by property dealers. Now if you are worried about the simple cost of the loan and the instalments on your house, then you can simply get the reference and help from the mortgage calculator!
Now enough about the mortgage calculator, let us now tell you about the self-financed homes and how they are feasible to buy!
General Information About Self-Financed Homes!
Now you must be very excited about knowing about the self-financed homes. Self-financed homes are actually the properties which are directly financed by the owner of the property. In this case, the owner lends you time to pay for the home at both of your mutual convenience. You don't have to go to a bank to get loans and then pay them off in the long run! So this is a more feasible method of purchasing a home. Now in self-financed homes, you should know that the self-financed homes have their own advantages and disadvantages and we have discussed them below in detail for our worthy readers!
If you buy a self-financed home, then you will be in a direct contract with the owner, and you will have to pay him directly on a monthly basis, you can't delay the payments or your contract can go void and you can end up losing the house! You will get less time to pay for the house if you compare it with the bank but on the contrary, you can get the ownership of the house if you are in good terms with the owner of the house. You also don't have to worry about a fixed amount of down payments that you have to cover with a bank! So we will recommend you to find a self-financed home if you can respect and honor a personal agreement!