If you think that it is impossible to combine work and pleasure, you're wrong. It is actually possible to work and earn money while enjoying yourself.
Thanks to advances in technology, it is no longer mandatory to work in that drab office environment. A phone and a laptop, coupled with a strong internet connection, are all you need to work remotely. With such freedom, you can make money whilst being on holiday throughout the year.
The majority of people to have embraced this lifestyle are self-employed. However, this should not discourage you if you are working for someone. This article on Forbes indicates that 50% of the American workforce will soon be working remotely.
For now, the best and most proven way of leading a nomadic lifestyle is through self-employment. This way, you enjoy the most freedom, even if you might encounter some teething problems at the beginning. Surely, it will take time and lots of effort, but resilience and determination will get you there.
So, how can you make money while working remotely?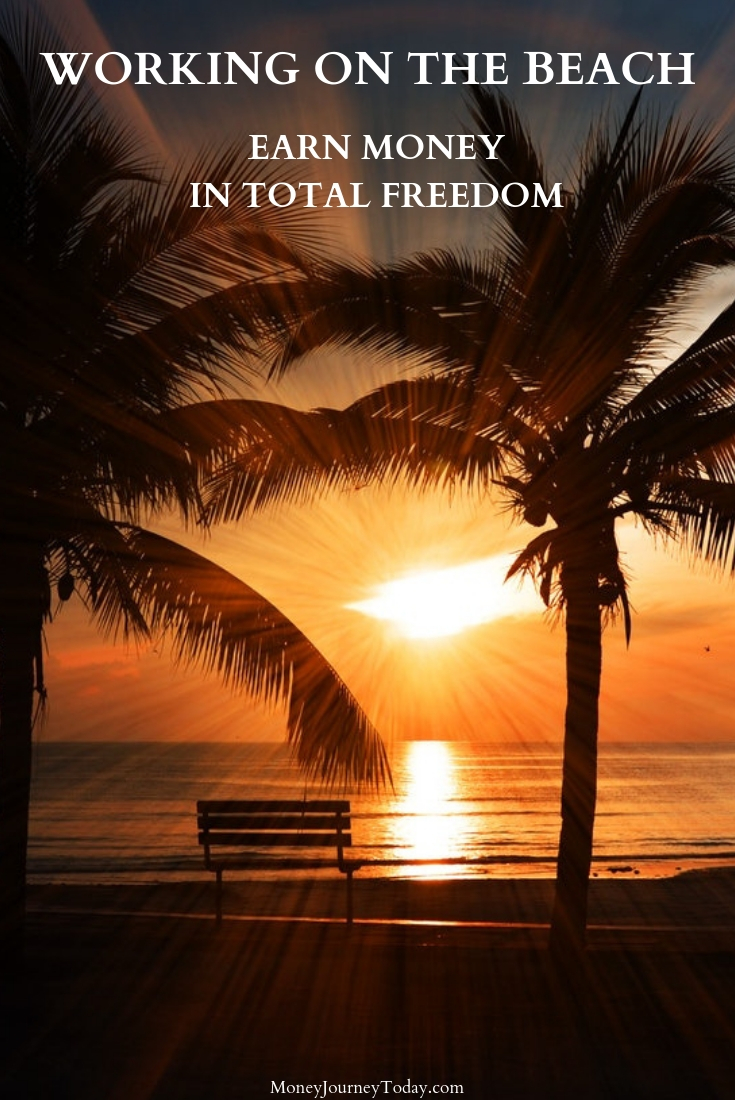 Teaching Online Courses
More people are looking to the internet to acquire new skills. You can capitalize on this trend by creating an online course where you're the virtual tutor. Here, you will need a computer with a webcam. The internet connection should be fast too because you will most likely be teaching using a live stream.
Alternatively, you can record videos and other course material and sell it on e-learning platforms such as Udemy and Coursera.
Online Writing
The demand for quality online writing is ever-growing, especially with the increasing number of websites out there. You can chose between being a freelance copywriter for online businesses, or creating a blog, like a personal finance blog or a fashion blog, and then proceed to monetize it. Should you choose to be a freelance writer, there countless well-paying gigs available on platforms such as Upwork, Fiverr, and Freelancer.com.
Become a Virtual Assistant
A virtual assistant is essentially a secretary or a personal assistant who only interacts with their bosses without face-to-face meetings. If you opt to be a VA, your role will encompass itinerary organization, reserving appointments, booking air tickets, and scheduling and any other related task that your employer may ask of you. Obviously, the compensation depends on the agreement between you and your boss. The good thing about this is that you can work as a VA to multiple clients simultaneously.
Affiliate Marketing
If you frequent the web, you already know that affiliate marketing is one of the leading methods of making money online. You must, however, learn the art of directing traffic to your site and actually converting it into sales. This is because affiliate marketers earn commissions depending on the volume of sales generated by their referrals.
Website Flipping
Have you ever thought that you could buy and sell a website for profit? Well, website flipping is gradually becoming common practice on the internet. The key to making money through this method is having the knowledge on how to improve promising websites into authority sites in their niche. For instance, you could buy a website that has average monthly traffic of 10,000, make small tweaks and improvements to increase the traffic to 1 million, and then sell it for much more than you bought it for. The valuation of a website is based on the amount it generates in a period ranging from 12 to 36 months.
There are several designated marketplaces for flipping websites, including Website Broker, Flippa, Trademysite and many others.
SEO Expert
It might be highly-competitive, but being an SEO expert is certainly one the best-paying remote jobs. Indeed, you can rake in that six-figure monthly salary that you wish for.
Being ranked highly on Google's search results is no mean feat. This is why companies will compensate you handsomely if you demonstrate your ability to do this. There are lots of online resources where you can sharpen your SEO skills, albeit for a substantial fee.
Conclusion
Freeing yourself from the shackles of that dreadful 9 to 5 job has never been easier. The methods mentioned are just but a few through which you can realize your dream of travelling while working. Translation, transcription, call center representative, the list is virtually endless.
That said, procrastination and poor time management are the biggest challenges to successful lifestyle as a digital nomad. Avoid them at all costs!