If you love real estate, renovating and interior design, you've probably been interested in trying your hand at flipping houses. This is how many investors make money, and it can be great fun. However, there are also financial risks in this kind of project as there's no guarantee you'll get the speedy profits you want.
Still, if you go about the process in a smart, proactive way and learn as much as you can beforehand, you could make flipping a fulfilling use of your time, energy and money. If you're ready to try flipping in 2019, read on for some tips for turning over your first property.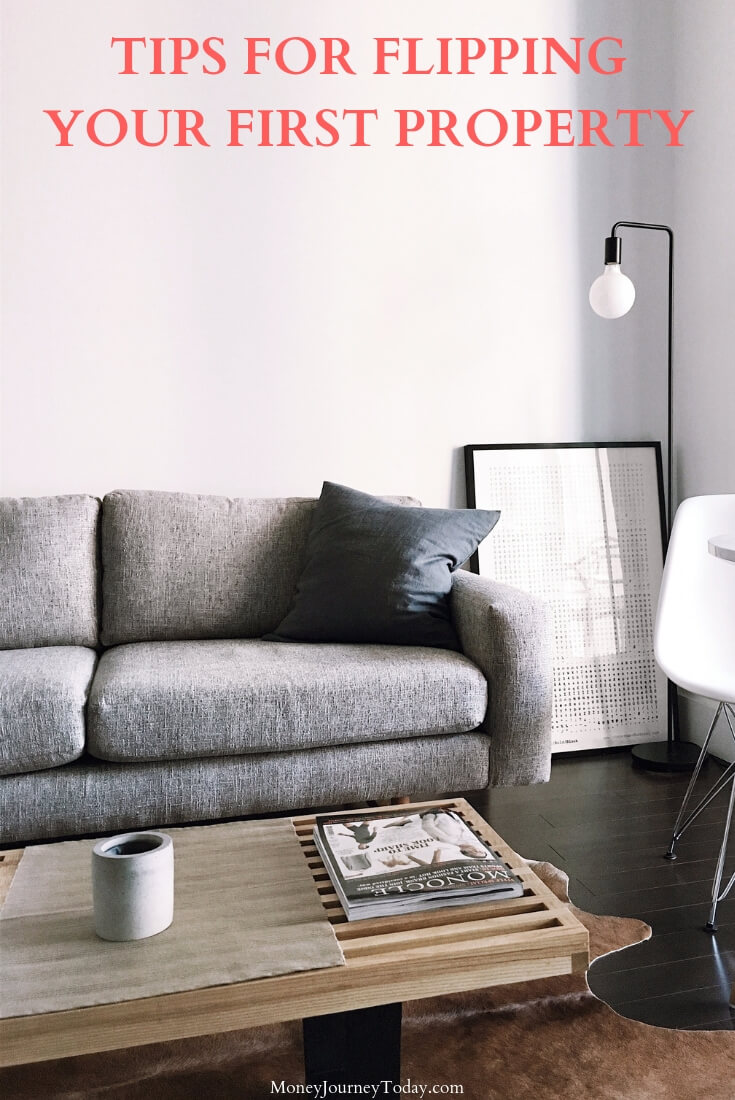 Be in a Good Financial Position
To be a successful flipper, ensure you're in a good financial position. Have enough cash available to buy homes in full and cover the necessary renovations, or else have the ability to get a loan from a bank or other lender. This can't happen if you have a poor credit rating.
Lending standards are tight and financial institutions are particularly tough on those wanting to get access to funds to do a house flip, as it's higher risk than occupying a home or renting it out to a tenant. Before you get into the property-flipping game, check your credit report. Correct any errors affecting it negatively, get rid of credit cards, and pay off as many other debts as you can.
You'll need to have a decent cash reserve. This will cover your deposit and likely much of the remodeling work, but keep in mind that you will also require a good buffer, so you have money to cover expenses if work takes longer than expected, costs more or you can't sell the home quickly. While you might want to do up a property and sell it within 30 to 90 days, this isn't guaranteed, which means more holding costs.
Have a Top Team of Contractors
To renovate a home quickly and flip it in no time, you will likely have to get outside assistance. This means you need to find yourself a top team of contractors. This group might include a carpenter, tiler, plumber, electrician, landscaper, painter and so on.
Find people who are not only affordable but who do their job well the first time around, are suitably licensed and reliable enough to get work done to necessary time frames. Whether you're looking for plumbers, electricians or heating and cooling contractors, always interview people to find out exactly what costs will be involved and what their process will be. Also chat with their past clients and get everything in writing to cover yourself.
Research Thoroughly
When flipping properties, you have to do your research, so you know the best suburbs, where there are plenty of buyers, a rising market and people willing to spend money on the type of features you plan to put into a home. Look for areas where there is good employment growth, low crime, signs of development and excellent school systems since homes in these locations command higher prices and sell faster.
Furthermore, locate a house priced below current market value, so you have more room to make a profit. There might be fixable things turning other buyers off or perhaps the property has turned stale from being listed at too high a price initially or not having an effective real estate agent selling it. You might be able to get a good deal if the sellers need to settle up in a hurry. By understanding current values of homes in the area(s) you're focused on, you'll be able to spot a bargain ASAP and won't miss out on an excellent flipping opportunity.
When doing research, you'll want to focus on finding something that isn't too far from where you live. You'll be working on the property or managing the site for many hours per week over the duration of the renovation work, and you don't want to have to chew up time and money getting to and from it.
Plus, ensure you investigate exactly what types of features buyers in the area will and won't pay for. There's nothing worse than investing too much into a property when you remodel it and finding that you can't sell the home for enough to make the exercise worthwhile.
Get to know real estate agents in the suburb, and chat with them about what people are looking for. Attend lots of open houses and auctions to get a good idea of what homes are selling for and what they include for the price. This will help you when it comes time to negotiate on the final purchase price of the property.