The internet is full of success stories of people who ventured into the world of online work and ended up earning thousands of dollars in income every month. It almost sounds too good to be true. But as you will soon find out for yourself, a lot of these stories are real.
The internet has made it possible for people to put their skills to work beyond the traditional nine-to-five engagement, and many people have found value in it. While it may not always be as easy as some people make it seem, it does offer great returns to those who are willing to invest their attention, time, and efforts.
If you're looking to explore these unconventional entrepreneurial or career adventures, here are 7 realistic, no-nonsense paths through which so many people have found financial freedom.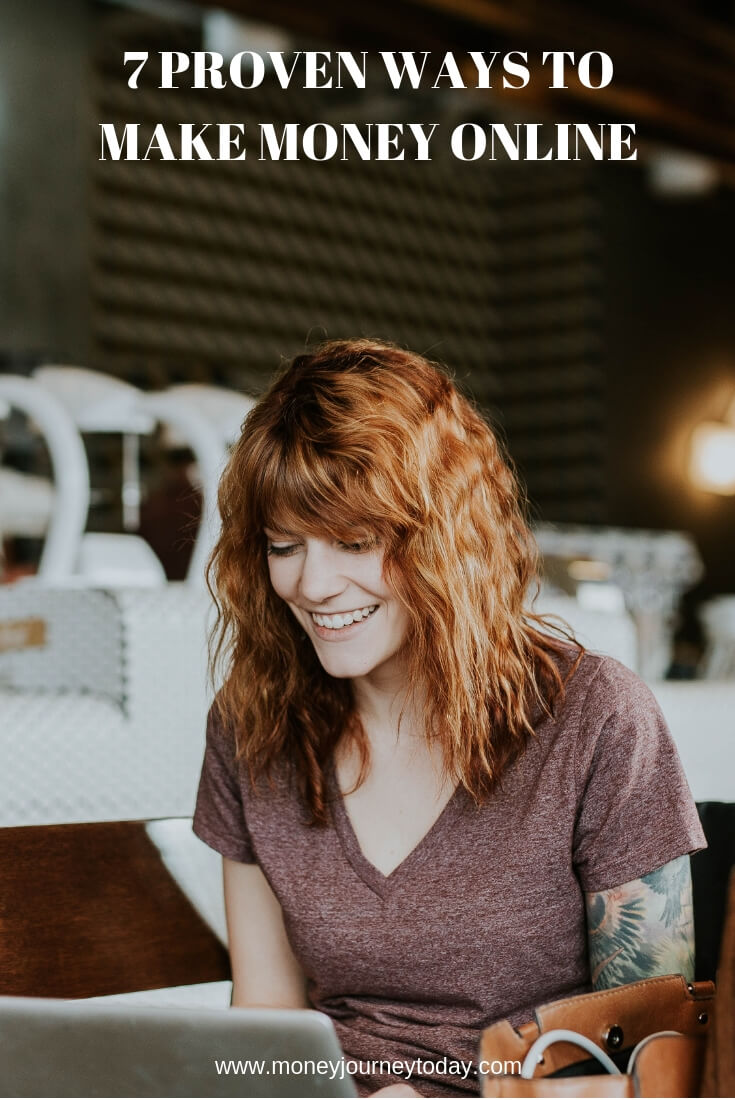 Making Money Blogging
Starting a blog about something you are genuinely interested in or care about is considered one of the easiest ways to make your first thousand bucks on the web. Bloggers have different ways of monetizing their blogs, like getting paid by posting ads, selling courses and e-books, getting commissions from affiliate products, etc.
It's tremendously profitable because you can easily incorporate other moneymaking ventures if you have a blog. Learn the basics of starting your own income-generating blog here.
Affiliate Marketing
Affiliate marketing, in a nutshell, is basically promoting the services or products of another business and getting a commission for each sale you make. This has proven to be wildly successful for a lot of people, with many earning as high as $100,000 a month on affiliate sales alone.
Although it would be a lot easier if you have a blog/website—and sometimes you are required to have one—there are affiliate programs that don't ask you to. Here's how.
Teaching Others
If you are an expert in something, be that internet marketing or Slavic language, you can capitalize on your knowledge by selling it. Open an online consultancy business where people can hire you for what you know, or you can sell courses online, which you can promote through webinars.
You'll be surprised at how many people will be willing to pay you a few dollars a month to be mentored. Set up a site where people can easily find you, or use online marketplaces for selling professional services.
Making Money through Apps
Given that you already spend the majority of your time on your phone, you may as well make money out of it. The app economy has opened a number of great avenues for businesses to creatively meet their goals using the global smartphone network, and it has great payoffs.
If you're looking for fast dollars with little launch time, these moneymaking apps are a great place to start earning a little bit of extra on the side. A little word of warning: be careful of scams.
Freelancing
More than a third of working Americans are part of the gig economy, an unconventional market system more commonly known as freelancing. If you have internet at home and a working computer, you can try your luck online and work for clients you choose. You are in charge of your fees, and you can work on your own time.
There's no limit to the services you can offer online if you have the skill for it.
Making Videos on YouTube
Seven-year-old Ryan reviews toys for other kids on YouTube and is the website's top revenue earner, bagging a whopping $22 million via his channel last year. A lot of others have had success on the channel, doing what they love doing and sharing it with people.
You can do just about anything—game streaming, playing your own music, doing reaction videos, sharing how-to-guides, even recording ASMR audios, or filming yourself eating noodles. It's crazy. Want to learn how? Get started here.
Selling Stuff
If you're eyeing online selling, the trick is to sell creatively and outshine thousands of others selling the same thing. Market your products in a unique way, choose a solid e-commerce platform that does what it needs to, use social media to get your products seen, and watch your first sales pour in.
Make Your Own Success Story
The good thing about the internet is, there's a job always seeking to be fulfilled, and if you just know how to seize the opportunity and are willing to learn things beyond the ordinary, you can always find something profitable—and fulfilling to do. Take your grit and creativity to the next level, and curate your own success story today.