Right after you open a checking account, the bank provides checks where you can find your account number and basic details such as your bank routing number and your bank's fractional number. The standard check usually comes as a generic blue checkbook with a plain layout. There's nothing really fancy about it. It's simple and functional. It gets the job done. However, it could also become uninteresting over time. If your checks are boring you or if you need something to help you make your brand stand out, you can always add a little more character to your check by spicing them up with a few customizations.
Here are a few ways to make your checks personal and interesting: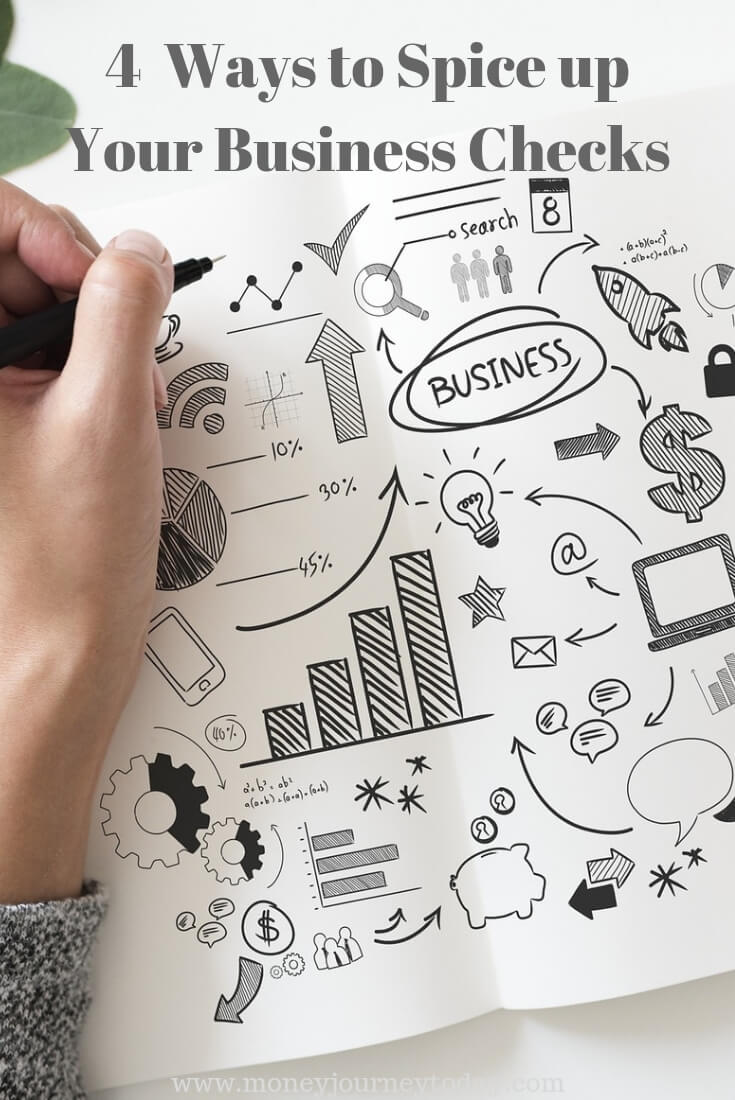 Get 3-on-a-page checks
The first way to impress is efficiency. If own a business and have to write hundreds of checks every month, then manually writing checks is not the way to go. You probably already have Quickbooks setup and you print your own checks. Why not take things a step further.  When you order 3-on-a-page checks, you get to print 3 checks in one page. That not only get to save printing time but you also significantly reduces paper waste. Now, that's impressive.
Custom Photo Checks
This is probably the craziest but also the most exciting way of customizing your checks. From the standard blue check, you can choose whatever you'd like your check to look like. You can pick any photo and have it printed on your checks. If adding your own photo to your check is too flashy, you can try toning it down by using a photo of your dog or your cat. You can make your check look even more interesting by using a photo of your favorite movie character or movie scene. For business checks, you may want to use scenic photos or photos that reflect you and your brand. You can choose whatever image you like. You can even have multiple designs and rotate the images among your checks.
The great thing about using photo checks is that you add your own character to it. Nothing screams "personalized" like a check with a photo on it. As long as you have all the necessary information on your check, customizing it into something fun, colorful, or personal should be okay.
Add a Personal or Business Logo
Adding a logo is great for any check. It adds authority and prestige. It also makes your business look more professional. How your logo looks like is entirely up to you. If you don't have a business logo yet or if you're customizing a personal check, you can use standard business logos such as the Caduceus if you're related to the medical field. You may also want to use the Scales of Justice logo if you're in the law sector. Depending on what field or organization you're affiliated to, standard business logos are a safe choice.
Of course, you could always use your checkbook without a logo and it would still function the same way it has been designed to function. However, logos add something important to your business: brand identity. It's how people will recognize you. It also makes people remember you. So, if there's anything you need to consider adding to your customized checks, it should be a personal or a business logo.
Custom Design Checkbook Covers
Having a custom-designed checkbook cover is probably the least adventurous of the four, but it does change the look of the checkbook. It's generally safe to "spice up" your checks because checkbook covers are extremely helpful and many people use them. Imagine stuffing your checkbook inside your bag only to see, as soon as you pull it out at the end of the day, that it has been folded, spilled on, or stained. You don't want that to happen.
The best part of this is knowing that checkbook covers function as clothes. This means that when you get tired of your cover design, you can always switch it up with another one with a different design. And even when you've finished off the last sheet on your checkbook, you can always use your cover on a new one. No one's even going to notice.
Checks are an important tool in business transactions, but it doesn't have to be basic or boring. You can use it as an engagement tool by adding character to them. You can add color, text, or even photos! As long as you have all the necessary personal and bank details in place, go ahead and spice up your checks.