Congratulations! You now have your own small business. While it does feel great to do something with you in charge, you probably already know how much it takes to get your business running. You have to get your business plan together, you have to create your own marketing plan, and the list goes on.
However, even when we think we have everything planned out, there will always be unforeseen events that we should be prepared for. Many business owners think they shouldn't be thinking about it until much later, but unexpected losses could happen anytime and it could drain your bank account. You don't want that to happen. Fortunately, there are preemptive measures you could take to make sure your business is safe, no matter how strong a blow can be.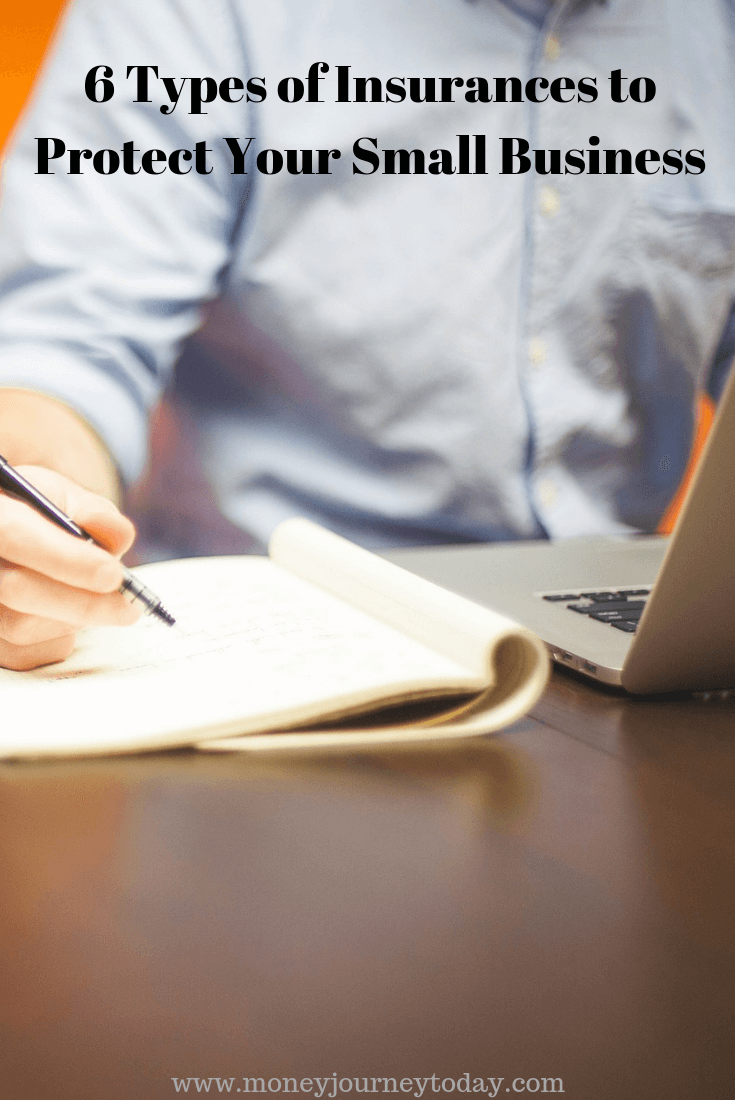 Business Owner's Policy
The Business Owners Policy is an insurance package that covers several liability risks. It is a combination of basic insurance coverages such as Property Insurance, Business Interruption, and General Liability Insurance.
The property insurance takes care of losses or damages to your commercial property. It is also important to remember that the cause of damage or loss should be listed specifically in the policy. This may include fire, vandalism, wind damage, etc.
Meanwhile, the business interruption insurance covers any loss of income from not being able to operate due to catastrophes such as typhoons, fire, floods, snowstorms, etc. If your business is not able to operate because a catastrophe has hit your place, the business interruption insurance would be useful.
Lastly, the general liability insurance covers any loss or damage done towards others. For example, if during your business operations, someone is injured due to errors or defective products, the liability insurance protects you, your business, and whoever has received the damage.
Catering Insurance
This type of insurance package may not be for every business owner out there, but if you own a catering business, you need to get catering insurance. This insurance package covers any loss or damage related to your operations. For example, it covers bodily injury for when a guest may complain to you about the burn on his mouth because your food was too hot. It covers medical payments as well. If a guest is rushed to the emergency room because of your food or your service, catering insurance covers its cost. The same would be done if you or one of the waiters accidentally break something during your operations.
Catering is a busy business and many things could happen. If you get catering insurance to protect your business, that's one less thing you need to worry about.
Commercial Vehicle Insurance
Let's say you need to use a vehicle for your business. Getting vehicle insurance is a good way to protect your business from any liabilities should accidents occur. This includes bodily injury and property damage. According to statistics, almost 1.25 million people die in road crashes every single year and by 2030, it may become the fifth leading cause of death. Some car insurance packages also cover the uninsured or underinsured motorists so getting one is one way of protecting not just your business, but you, your employees, and other people too.
Trade Credit Insurance
Selling your goods and services on credit can be risky. You open yourself to the possibility that your customers won't be able to pay within the agreed terms and conditions. 
Fortunately, getting a trade credit insurance can help you cover any losses from your customers' debts. With this type of insurance, you can easily transact business with confidence knowing you're still protected and paid during bad debt situations.
Business Overhead Expense Insurance
The head of a business cannot always be healthy enough to run the operations. If you're worried about you being unable to run your business due to an accident or an illness, you may want to consider getting a business overhead expense insurance.
This type of insurance covers, through reimbursement, business expenses incurred while you are disabled and unable to run the business yourself. Expenses may include rent, salaries, utilities, etc. This way, you don't have to worry about your business shutting down the moment you stop working.
Cyber Insurance
Cyber insurance or the cyber insurance policy is only a new type of insurance, but its importance has been growing significantly. Data breaches can happen anytime, anywhere. While cyber insurance does not prevent a breach on your database, it helps cover expenses or losses due to the security breach, including investigation, other legal fees, notifications to affected parties, and of course, monetary losses.
Anything can happen in business, and insurance helps you take care of anything lost or damaged during these uncertain times. If you don't want to see everything you've worked for go to waste, getting insurance for your business would be the best idea.