What are personal loans?
Personal loans are unsecured loans which do not require the borrower to present a property as security for the loan. Subject to the lender's approval, unsecured loans can be used at the discretion of the borrower for any legal purpose. Borrowers can secure personal loans ranging from £1, 000 to £25, 000, although higher amounts can be obtainable, over a term of a year to seven. The borrower indicates the amount to be borrowed and the time period during which it can be repaid.
To be able to obtain a personal loan, a borrower must have a very good credit rating.
What is a second charge mortgage?
Second charge mortgages are secured loans that allow a borrower a specific sum of money secured by the lender against a property. In terms of the rules lenders have to follow in the sale and administering of loans, second charge mortgages are exactly the same as regular mortgages.
There has been a rise in second charge borrowing in the UK, encouraged by increased house prices and pressure on household budgets.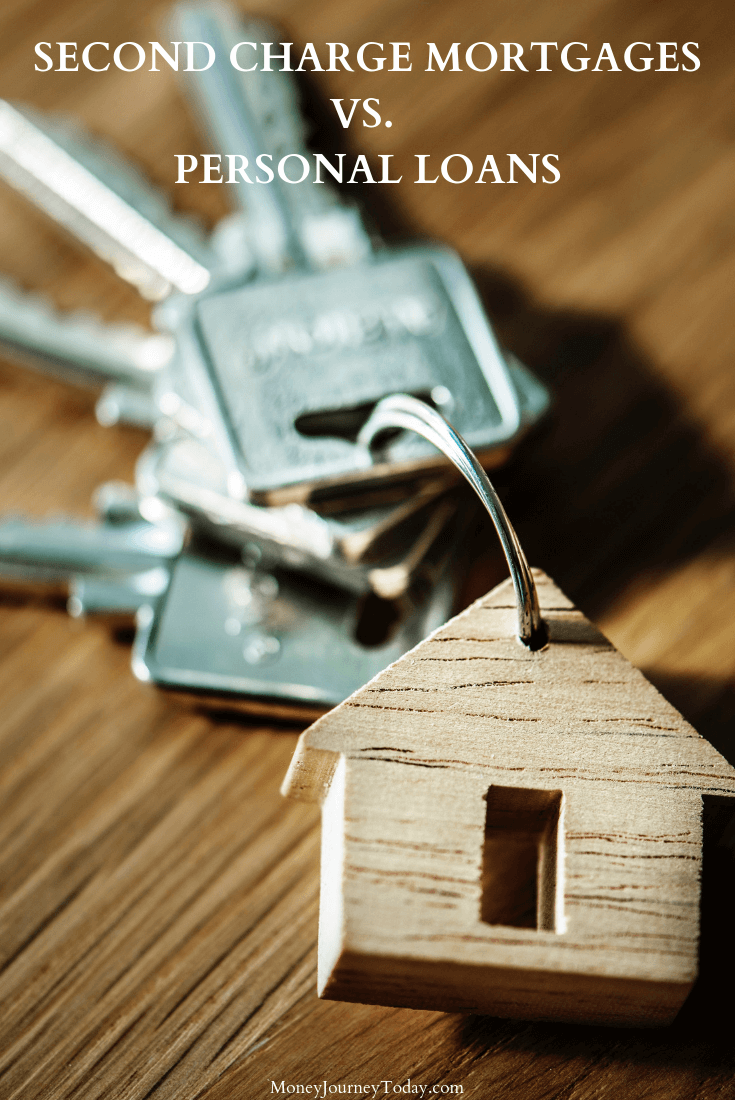 Who can get a second charge mortgage?
Existing mortgage holders who have equity on their property and who wish to borrow larger amounts of money, usually up to £100, 000 or more, qualify for a second charge mortgage. They are for people who already own a home.  
Second charge mortgages allow the borrower to use equity on the property as security against another loan, which means that two mortgages would become active on such a property. It can be anything from £1, 000 upwards.
Equity is the percentage of the property value owned by the borrower, i.e. the value of the property after any mortgage owed to it has been subtracted. For instance, if the property is worth £300, 000 and have £100, 000 left to pay on mortgage, equity on the property would be £200, 000, which is then the maximum amount that could be borrowed on a second charge mortgage.
It is advisable to put the borrowed sum into an endeavor that will improve your home value or your net worth in the future. This is so because these loans are expensive and risky; there are many smart ways to manage your debt  such as simply setting yourself a budget and talking to a debt adviser.
Personal loan vs. second charge mortgage
When deciding whether to take out a personal loan or a second charge mortgage instead, you should keep these at the back of your mind:
Look at the repayment period along with the headline interest rate. A 10% interest rate over a period of 5 years will be less expensive than a 5% interest rate over a period of 20 years.

Consider whether you can repay the loan sooner without attracting any penalty charges

Take time to evaluate the interest cost over a realistic period in which you expect to repay the additional debt. To be paying even a comparatively low interest rate over a period of 25 years can be quite tedious.

See if there are any extra costs that would be attracted by the loan, such as increasing your life insurance as a result of having increased your mortgage.