Buying your dream home can be an overwhelming task, especially if you are a first-timer. Apart from shopping around for your home, you need an adequate mortgage to facilitate the home-buying process. Often, you will have to partner with a trusted financial lending institution or mortgage broker to obtain the home loan.
When it comes to acquiring a mortgage, there are a lot of aspects you should look into. For instance, you may be asked to apply for mortgage life insurance, which helps cover the home loan should anything happen to you. This article defines what mortgage life insurance product is, and expounds further on whether or not it is worth it.
What is Mortgage Life Insurance?
Just as the name suggests, mortgage protection insurance is meant to repay your mortgage arrears if you pass away or become unable to work. In essence, it is a form of life insurance designed to protect your loved ones from onerous home loan repayments if you pass away or become seriously sick. It is a voluntary coverage option, which is typically presented by your mortgage lending company.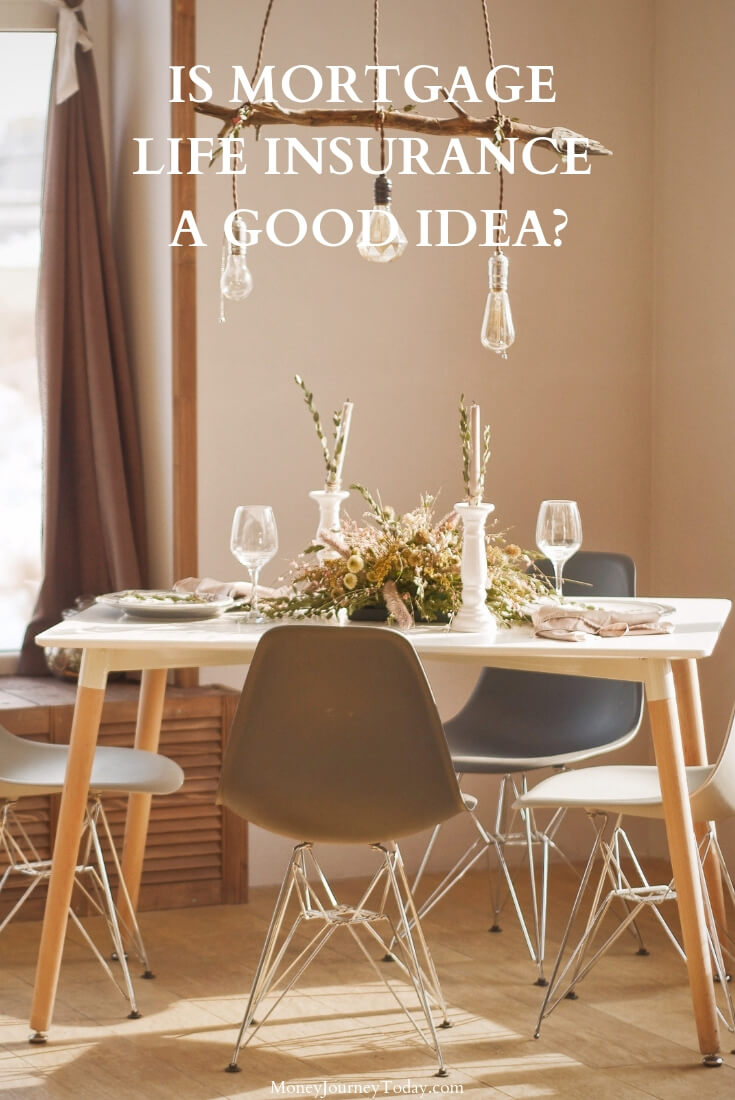 Should You Obtain Mortgage Life Insurance?
Mostly, mortgage life insurance is offered to you when you apply for a home loan. There is an option to decline it, but you will be required to give further explanation on why you choose to opt out. This means you will have to sign different forms and waivers to decline the mortgage life insurance coverage.
Mortgage life insurance is somehow similar to other types of term life insurance. As a policyholder, you have to purchase the policy and start paying your premiums. If you pass away during the policy's term, a death benefit goes to the beneficiaries as usual.
However, there are certain differences in mortgage protection insurance. For instance, the mortgage lender is usually the beneficiary in this kind of policy. This, therefore, means the death benefit will have to bypass your family and go straight to the lending company to clear the mortgage balances.
Why Obtaining Mortgage Protection Insurance Makes Sense?
Mortgage protection insurance marks one of the biggest debts a homeowner can have. Because it is meant to clear the mortgage arrears after you die, so there is no doubt that there will not be enough money to clear the remaining home loan balance. Acquiring mortgage protection insurance makes sense in the following ways:
If you die, your mortgage life insurance will continue to make monthly payments until your death benefit gets depleted. The good part of it is that you are certain your house will be fully paid no matter what happens to your health. As with other types of loans, any default may lead to losing your home or even hurting your credit.

Another benefit is that the policyholder bypasses the underwriting process. There is no any medical exam whatsoever. This, therefore, means it can be an ideal life insurance policy for any homeowner with health issues, which prevents him from obtaining a traditional life insurance policy. Although this could result in higher premiums, the rates cannot be compared those of someone with extremely poor health.

Thirdly, it is not a must that you die to take advantage of the coverage. With most of the traditional insurance policies, the insurers will not pay out until you die within the term of the policy. But with mortgage life insurance, payouts can be made if you are unable to work or become disabled.

Again, it offers total peace of mind. In case you get disabled or stop working, you will be sure your family is entirely protected and has a comfortable place to live, and lenders will not come to harass them.
Why Does Obtaining Mortgage Protection Insurance Make No Sense?
Even though it will cater for the mortgage payments, but this will be at the expense of other family's debts and bills. So, for anyone scouting for the most affordable term life insurance, then mortgage life insurance is not the best. Here is why opting for this type of life insurance does not make sense at all:
It covers the lender and not the borrower. It is specifically designed to protect the financial lending institution but not the policyholder. If you pass away, the bank is the one that will be pocketing the payout, not your family. Even though your family will not worry about the mortgage arrears when you die, but this is not the best option. Remember your family can decide to sell out the house, pay the loan arrears, and use the rest of the money on other vital purposes.

A diminishing payout characterizes it. As you continue repaying your home loan, your coverage decreases, yet your rate remains constant. Basically, it is a diminishing term life insurance.

Lack of flexibility. The money will solely be used to clear the remaining amount of your mortgage. Remember the payout is going directly to the mortgage lender, so you need an extra life insurance policy to cater for other needs of your family.
If you are unable to get a competitive life insurance rate due to health issues, then you can opt for mortgage protection life insurance. It is good to check out with various mortgage life insurance companies before signing up with your home loan lender to make sure you are getting the best deal.
Why Regular Level Term Life Insurance Makes More Sense?
If you need life insurance to cover more than just a mortgage, then you should opt for a regular term life insurance policy. This one is not only more affordable and flexible but also offers maximum protection. With regular level term life insurance, the mortgage will not only be your financial responsibility. Also, you can often get level term at the same rates with great benefits in the long run.