Natural disasters. They're not something any of us want to think about. And as a business owner, they're probably not something you've got time to think about.
But think about them you must…
Unfortunately, from floods and fires to strong winds and hurricanes, natural disasters are becoming an increasing concern across the world. That's why having a disaster plan in place before the worst happens is the best way forward.
In fact, according to the Federal Emergency Management Agency, following a natural disaster, 40% of businesses never reopen and 25% fail within a year.
Preparation is key – and here's how you can put your plan together.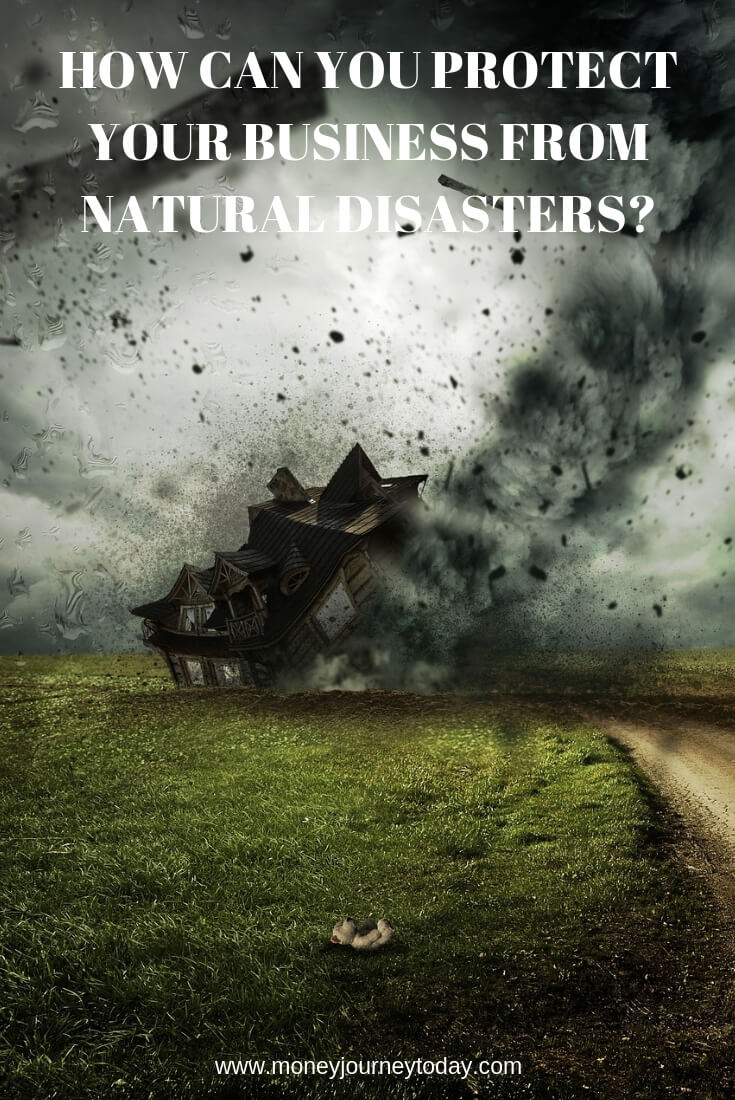 Plan for Continuity
In order to survive anything, you need to know what you're going to do before, during, and after these catastrophic events. Make sure everyone in your business knows this continuity plan so you can all pull together and ensure your business recovers.
You may find it easier to give different responsibilities to various employees, allowing them to take charge of a certain operation. Be sure to let them know what their role is, how long it should take for them to get it up and running and what they might need to carry it out.
Always have at least one other team member (a non-leader) who knows exactly what these key operations are, too.
Plan for Communication
In order to keep your business operating at the worst possible time, you need to consider how you're going to communicate with your staff, contractors, vendors, customers, and so on.
For example, if you run a store and you depend on deliveries from various suppliers, you'll need to ensure you can still accept these deliveries post-disaster. And if these deliveries are coming from another area, the shipping company might not even be aware that the disaster has happened.
Keeping contact information on hand will help you access it easily so you can start coordinating everything when you need to.
Review Your Insurance
You don't want to go to file a claim post-disaster to find that you're either not insured or have a hefty excess. So go through your current insurance with a fine-tooth comb. There are two main types of policies, business owner policies (BOPs) and commercial multi-peril (CMP).
This also applies if you're a landlord.
Instead of the business operations being the most vital element, it's the building itself, so you'll want to make sure this is protected and that you'll be compensated in the event of a disaster. As well as applying for specialist insurance, you might also want to ensure staff who are working at the building (e.g. security or even your tenants) know what the required steps are in the event of an emergency. How can they protect your building without putting themselves at risk?
Make Copies of All Your Paperwork
As a final note, it's worth keeping important documentation off-site as well as on-site (and perhaps even online), even if these are just copies. Should the worst happen and you lose all your paperwork in a disaster, you'll know where to go to find those copies and all those important details that will help you run your business and get the protection you need.