Learning how to grocery shop smart is a must today. Especially with so many families living paycheck to paycheck.
Many often think that saving money on food means you have to give up on your favorite meals or that most money saving travel tips have something to do with not eating healthy. Fortunately, that's not the case at all!
Learning how to shop responsibly is all about planning ahead and making smart choices when browsing through the grocery store.
Tips to grocery shop smart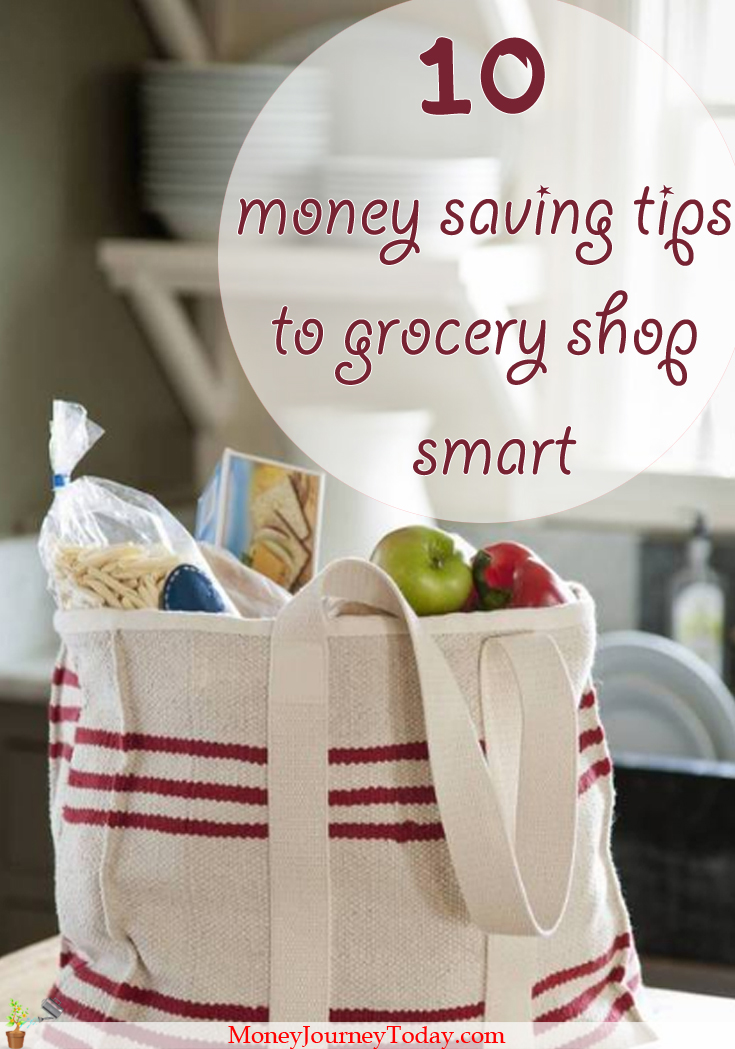 1. Always plan a grocery shopping list
As it often happens, grocery shopping without proper planning leads to overspending and a lot of unwanted food waste.
To avoid it, prepare a grocery shopping list before you head over to the supermarket.
Planning ahead is always a good idea.
It's a shame how much food ends up wasted each year. And that literally translates into money loss.
---
2. Coupons! Coupons! Coupons!
Thank God for whoever invented coupons!
Best money savers yet when it comes to shopping for food!
So many grocery stores give out coupons or plan sales special for their customers.
It's a shame not to take advantage of the opportunity.
You may not save a ton of money in one shopping spree, but in the long run you can actually see the difference in your budget!
---
3. Be aware of the real price per pound
Learn how to shop smart!
Read the price per pound in small print. Don't lose focus just because you see a big shiny price tag!
A different brand might be twice as cheap. But it may have a generic price tag, less noticeable since the more expensive ones are so 'flashy'.
---
4. Buy food in bulk
Canned goods don't spoil quickly.
Freezable fruits and vegetables are usually cheaper when in season.
Items that you don't need to consume immediately and can store for a few weeks or even months can be purchased in bulk to save money.
If you can buy items on sale in bulk, go for it.
When it comes to your grocery budget, this is one great financial decision!
---
5. Shop for food online
What better way to avoid the grocery store altogether than shopping online?
You can literally do your grocery shopping sitting at home and browsing the web.
You have your grocery list to help search for the items you need, add them to your cart and click "pay".
Food comes straight to your door, you don't even need to pay for gas for a trip to the supermarket.
---
6. Budget
A great way to keep track of your grocery expenses is to make a budget for it.
How much would you like or can afford to spend on food?
Write it down and stick to your plan! It's a lot easier to save money if you know that buying unnecessary items will make a hole in your grocery budget.
---
7. Join reward programs
Are you usually shopping at the same grocery store?
Well, next time you head over there, ask if they have a reward program you can join.
You can access many special sales and discounts available only to loyal customers.
In addition, you can redeem free prizes or even get some cash back for being a loyal returning customer.
---
8. Plant your own spice garden
Even if you don't have a green thumb, you could still plant your own few spices and grow them at home.
You'll save lots of money this way!
No need to pay for condiments anymore, you just pick them up from your balcony.
Oregano, basil, chili peppers or mint are just a few of the spices you can grow indoors and they don't even need that much attention.
---
9. Switch to generic and store brands
Switching to generic foods can really help you cut back on your grocery bill.
Generic flours, nuts or sugar taste the same as the big brands.
The only difference is the cost! Actually, in some cases, store brands may even taste better than the expensive ones.
---
10. Don't skimp on quality
Saving money on food and groceries doesn't mean you should stop eating quality, healthy meals.
Buy generic, but don't be too stingy!
Look out for sales, but don't buy perishable items that might spoil soon, just to save a few bucks.
Smart grocery shopping shouldn't compromise your health.
---
Overall, saving money on groceries isn't at all that difficult.
Anyone who's interested in stopping food waste at home can surely follow these few easy tips and see positive changes in their food budget!
What other tips to save money on groceries can you add? 
The following two tabs change content below.
I'm Adriana, a passionate personal finance blogger &
web content writer
, helping people improve their website rankings and attract more visitors by creating high-quality, unique content.