If you're a homeowner, and you find that something goes drastically wrong within your home, from a boiler malfunction to a huge leak, then you might not have the money sitting around in your bank account to pay for the essential repairs you need.
After all, a lot of people in today's economy are living from pay check to pay check, and that means that it's not always affordable to consider paying for emergencies out of pocket.
Unfortunately, you can't simply leave emergency repairs unattended, so you need to figure out another way of dealing with the problem as quickly and efficiently as possible.
If you don't have a savings account to tap into or family members to ask for help from, where can you go?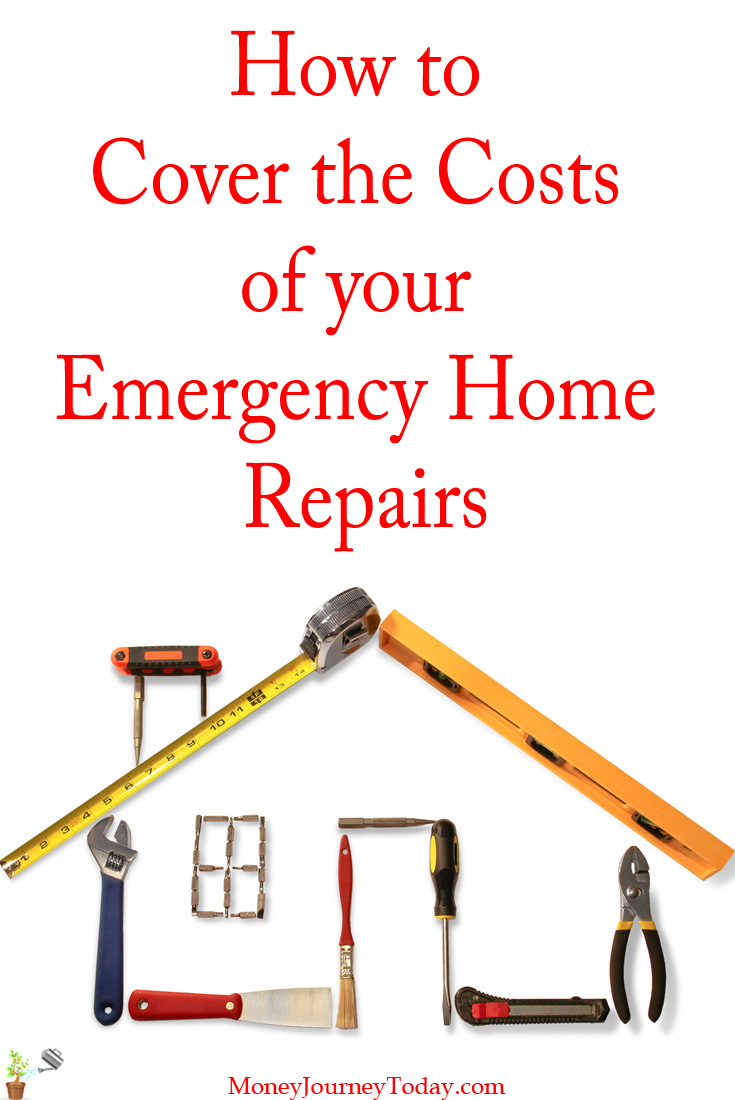 The Simple Options
The simplest options for dealing with emergency expenses include reaching out to friends and family members, or using a source of savings to pay for your expenses.
Obviously, these methods are the most appealing way to deal with emergency home repairs, because they mean that you won't have to deal with any interest payments, or seek help from the government.
Unfortunately, as much as many of us simply don't have a well of savings to dip into, we also find that our friends and family can't always help – no matter how much they want to.
Making an Insurance Claim
Another of the simplest options available for dealing with a home repair situation, involves using your home insurance.
Ultimately, you should have some manner of home insurance covering your property, so make sure that you take the time to go through your policy in detail and see whether a home repair emergency is something you can claim back. For example, there's a good chance that a new roof will have at least some of its replacement costs covered if the damage you face was caused by a storm.
If you're not sure what your insurance providers can offer you in terms of help, then you should consider calling them to find out more about your policy and your specific situation.
Explain your circumstances in detail and offer guidance wherever you can to make the situation simpler to understand.
Look into Community Development Programs
Community development programs are programs that are administered by local or state governments, financial institutions and various other agencies to make life a little simpler for people in a community.
If you're not sure how you can pay for an emergency repair to your home, and you're risking putting the health and safety of your family at risk, then you should reach out to advice communities who could give you guidance into grants that are available for you.
Most of the time, you'll find that if there are solutions available in your area, you will need to meet with a very specific set of requirements in order to qualify for them.
However, if you do qualify, you could find that this is one of the cheapest ways to repair your home.
Using a 0% Interest Credit Card
If the damage that has been caused to your home, or the emergency repair you need to deal with isn't covered by your insurance, and you have to deal with the expenses out of pocket, then consider applying for a 0% interest credit card.
A credit card not only offers you protection from problems when you're hiring contractors and making important purchases, but it can also make it much easier to spread the cost of your emergency out over a long period of time.
It's important to think carefully about the benefits and problems with using your credit card.
Although a 0% interest card can be useful if you're capable of paying off the full amount on your card by the time the 0% period runs out, it can also be very dangerous to use these solutions if you will struggle with making repayments.
Consider A Personal Loan
It's not uncommon for people to turn to loans as an option for assistance when they're in an emergency situation. Sometimes, you might consider getting an extension on your mortgage to pay for repairs, which means that you take out even more money against your home.
Unfortunately, this can be dangerous, as it may mean that the money you access through an extension in your mortgage is given to you at a higher interest rate than the rest of your mortgage.
A better option in most circumstances is to choose a personal loan instead.
A personal loan is a form of unsecured loan that can be used to pay for a range of different expenses, including things like weddings, vacations, and more.
If you can make the most out of your personal loan for the sake of repairing your home, and dealing with any damages, you could find that it's much easier to handle an emergency situation.