Buying and Selling a Home at the Same Time Takes Finesse
When you sell your house you want to do everything you can to appeal to buyers, but it's important to consider the cost to sell a house.
You may not have extra funds to spend on home improvement during the process, so we made a list of the improvements that will bring you the best return on investment.
Spend Wisely and Well: Where the ROI Is
Some bigger projects will bring you a good return on investment (ROI), but renovating whole rooms is not one of them. You might feel you should gut the kitchen, but don't! There are easier steps for fixing and updating that actually stand to make you more money in the end.  
We'll cover those steps here, too, but for now, the big projects with the best ROI are:
Refinishing wood floors:

You'll break even, but fresh, good-looking floors are a "plus" to potential buyers.

Fiberglass insulate the attic:

Your agent will know if the local market expects this, and if so, it will bring you ROI and a little more. Energy efficiency is an asset buyers want.

Seed the lawn/improve that curb appeal:

A lush lawn is the big winner for ROI. And right behind it is landscape renovation, which can involve fixing walkway cracks, painting doors and trim, updating outdoor lighting, and adding new plants and flowers. Sources agree that curb appeal is your best bet.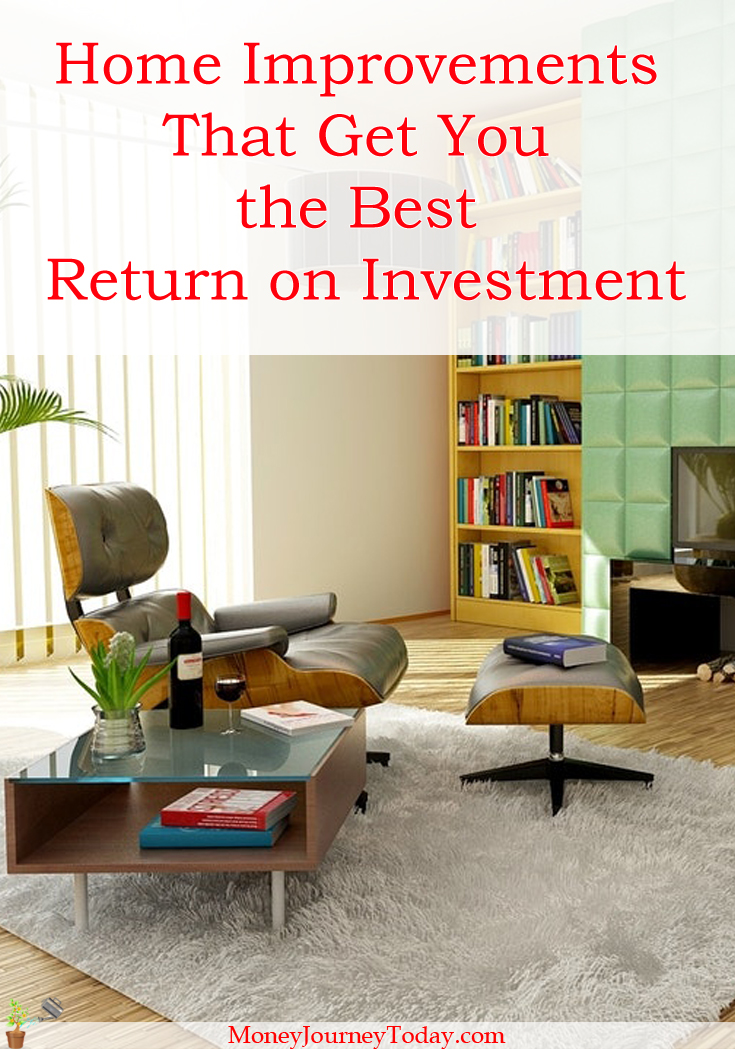 Low-Cost Quick Fixes Are the Way to Go for ROI
As with curb appeal, a lot of inside-the-home improvement projects are inexpensive and simple enough to do yourself.
In every room of the house, you should:
Declutter:

Pack it away, give it away, or recycle/throw it away. Let potential buyers imagine rooms as theirs: open spaces with select accessories let them do that. You will thank yourself when you move, too.

Clean, clean, clean:

scrub, dust, sweep, vacuum, mop, and deodorize.

Paint:

A fresh coat of warm neutral color is, like good floors, a large, visible "plus."
For kitchens and bathrooms specifically:
Pay attention to cabinets

and clean them inside and out. Use a toothbrush to get into nooks and crannies.

Clean even more:

remember tile and grout, bathtubs, toilets, sinks, stove tops, ovens, and inside the fridge. Time to sparkle and shine.

Paint:

Light color on walls and cabinets is the trend these days. If you don't have time to repaint, wood cabinets can be waxed and polished instead.

Update hardware:

cabinets and drawers look fresh with new handles and pulls. Get new faucets, too.

Update lighting:

New, simple fixtures should spread warm, welcoming light.

Check on kitchen counters:

If your countertops are still blah, consider granite replacements, or have a pro put epoxy finish over existing ones.

Invest in a little staging:

inviting vignettes create a homey atmosphere. Glass jars containing cotton balls or flowers in the bathroom, or jars containing fruit or cookies in the kitchen, candles, a plant, or a piece of art can all appeal to the eye.
A little investment, some planning, and a bit of work will make your home look its best to get the best offer fast. When that offer helps you get into your next home and you make money on the real estate sale? Even better. Good luck!