COVID-19 and the Rise of Zelle
In recent weeks, social distancing and stay-at-home orders have been changing the way that we live and interact. With the COVID-19 virus easily transmittable via touchpoints and proximity, people have been forced to distance themselves from others physically. But there is also a growing movement of people trying to help. As elders are encouraged to stay inside and businesses have been forced to lay off employees, communities around the world are coming together to take care of others.
Since cash can carry the virus and cards cannot easily be used between neighbours, person-to-person payment apps have flourished. From neighbors grabbing groceries for the elderly in their community, to sending money to someone in need, person-to-person payment apps help people stay safe but connected in this uncertain time.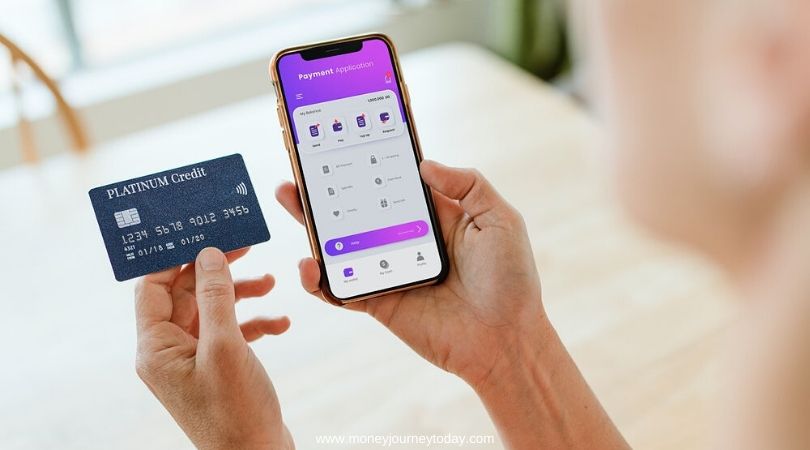 Digital payments platforms—the person-to-person kind
Digital payments platforms—the person-to-person kind—have been around for a while now. PayPal and Square entered the world over 10 years ago; Stripe is newer, but well established, and long-forgotten startups like Brodia and Qpass existed even before then. Somehow though, there has been a clear winner among the person-to-person payment applications. Venmo, a PayPal subsidiary after a recent acquisition, managed to become so hip that the company name actually became a verb. Think of it as the fun, cool little brother of the PayPal behemoth. Venmo was so successful that traditional financial institutions started to wonder why they were being shut out of the incredibly lucrative mobile peer-to-peer payments market. That's how we ended up with Zelle, which was launched in 2017 with the express purpose of beating Venmo at its own game.
Although it checked off all the boxes, for a long time, Zelle struggled with user adoption. It was seen as uncool and dated—the app for parents, whereas Venmo was for millennials. There have also been issues with security, partially due to the fact that banks created the app. Institutions that launched Zelle—ranging from top five U.S. banks to small credit unions—are already highly targeted for fraud. Those looking to gain access to banks now have an app to let them in another way. These issues have been a huge factor in Zelle's slow adoption, and have put it in the spotlight for negative reasons far too many times.
That is, until the COVID-19 pandemic hit. Since the beginning of March 2020, Zelle has seen enrollments for the app increase at double-digit rates above average. Once thought of as the digital payments platform for parents, more than half of its customers are now in the 25 to 54 year range. The company behind Zelle knows that this adoption is not typical, nor was it projected. The pandemic has forced people apart physically, but has helped foster a sense of community across the world. Instead of being reluctant to sign up because banks were pushing the app to their clients, people have embraced Zelle, and other person-to-person payment apps, in order to stay connected. 
Unfortunately, no one can predict what the world will look like following the pandemic. Trends that we've seen through the pandemic may not last and businesses need to be conscious about how they can survive post pandemic. For Zelle, it's about maintaining its place as the digital payments platform of choice once the pandemic ends. That means taking these steps to improve customer service right now. 
Be friendly.
Apps need to be open and inviting. Big banks have a sometimes well-earned reputation for being fiercely competitive and protective of their turf, which has translated into how people see Zelle. Young consumers under the age of 35 want openness, not interoperability. Though it's an advantage, systems and tools that are perceived as playing nicely with other ecosystems are unnecessary. Big banks making the news for increased difficulty for consumers trying to set up Venmo is not the way to win favor with target customers. Adopting Open Banking is. After the pandemic, consumers will remember the companies that were friendly and helpful, and those will be the ones that survive. 
Be open.
Give consumers a choice. The banks that created Zelle are almost forcing their customers to use it. As more banks begin adopting Zelle as their primary P2P payments tool, more people will become Zelle users by default, not by choice. As a marketing strategy, this won't work. Yes, adoption will grow, but customer satisfaction will drop. If the end game is a broader use of the bank and all of its products and services, Zelle is but one tool among many, not the end all, be all. Banks would do well to focus on the war to keep customers, not the battle to win users.
Simplify.
When in doubt, software engineers and designers should focus on this one point. Although under-35-year-olds are known to be capable of understanding and learning technology easily, this doesn't mean that they want to spend hours working through the app interface. When designing an app, remember that less is more. Simplify, eliminate options and remember KISS. Those who are grabbing groceries for their community won't be able to talk someone through using the app, so simplicity and ease-of-use should be a priority. 
Integrate.
Better yet, integrate with social media. Yes, Zelle has tried to copy this element of Venmo's success, but somehow it feels awkward. Social media integration needs to be a priority, and it needs to be done well, something that Zelle still seems to be missing. 
Although the pandemic has changed many aspects of "normal" life, it has also highlighted the importance of good customer services and interactions. Authentic, friendly brands will come out ahead during this time, despite what the current climate is suggesting about digital payment apps. Banks that have invested in Zelle need to remember the bigger picture when considering how to get users to adopt and stay faithful, beyond the pandemic. 
Chuck Fried is president and chief executive of TxMQ. Prior to TxMQ, Chuck founded multiple businesses in the IT and other technology services spaces. Before that, he served in IT leadership roles in both the public and private sectors. In 2020, he was named an IBM Champion, affirming his commitment to IBM products, offerings and solutions.