The ways in which we spend money are continuously changing. Whether at home or abroad, something that used to be incredibly simple and straightforward is now a vastly complex process.
Every decision you make, no matter how seemingly small or insignificant, could potentially be costing you a small fortune.
So what changes should you be making to your travel plans to ensure you get the most out of your frugal vacation? Below we have compiled a well-researched list of different tips and strategies to ensure that you have an unforgettable experience, but for all the right reasons.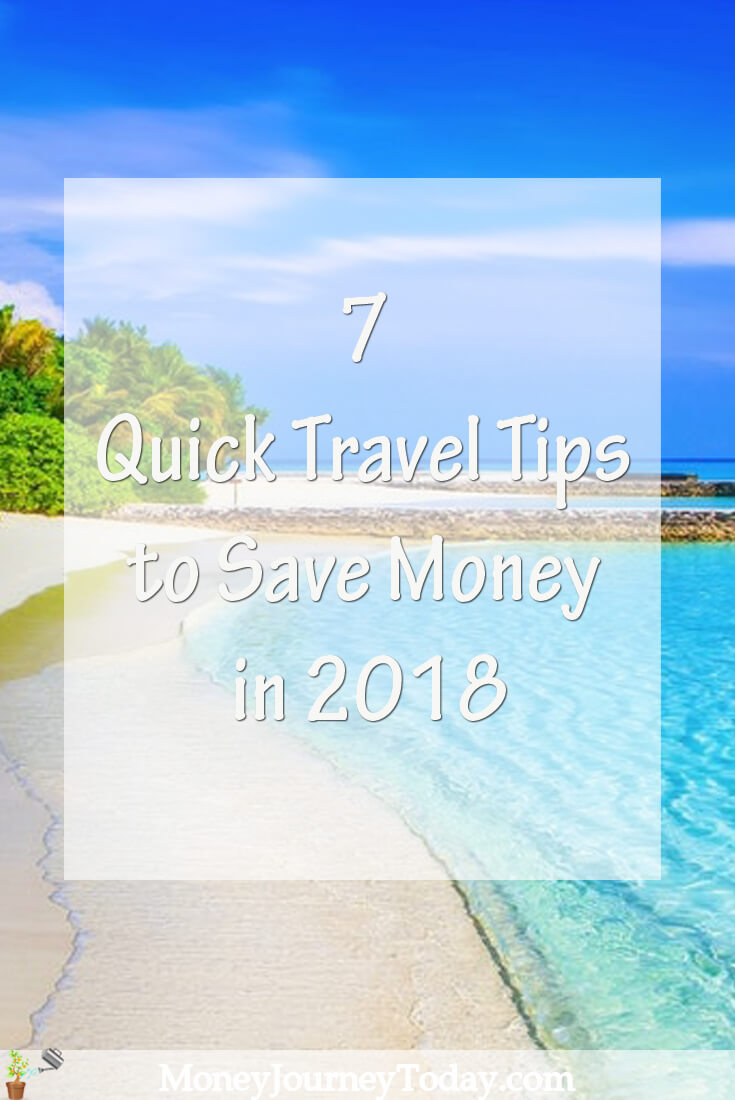 Cash and Currency Exchange Rates
While many people take a debit or credit card abroad with them, cash is still the best option for shorter trips. You'll also want to have a small wad of cash in your pocket for when you first enter a country, so finding a strong exchange rate is a really good way of saving some money before a trip.
Currency values are constantly changing, and depending on the amount you are exchanging this could be a great opportunity to go away with some extra money in your hand.
There are numerous websites that can show you the history of the currency you wish to exchange to. As soon as you think you are going traveling get an idea of what currency rates have been strong over the last few months, then sit back and watch. Wait until you are happy with the exchange rate, or til it's at a particularly high peak and then act.
Getting the Best Currency Exchange Rate
But where should you go to exchange your money?

There are many high street vendors who will happily offer you their services at varying rates. If you are close to several within a short distance, it is pretty simple to compare prices and go with the best offer. However, be aware that some of these stores will allow you to order cash online and have it available for collection in-store or via delivery at a much better rate than in store. It doesn't hurt to spend an extra few minutes on Google or asking a shop assistant if they have any online deals.
Another option is to move money across countries in a cheap and simple process. You typically get more for your money than you would with a typical bank and it can be a great way to prepare for a trip in advance. This method is particularly useful if you find yourself in a rush and need to find a reliable way to exchange and send money quickly.  
International Travel Insurance
Despite how simple this process has been made over the years due to online comparison sites, it is still easy to get caught out and end up paying more than you have to.  
The best place to start is by assessing what your trip entails. Where are you going, what are you doing and what are you taking with you. Are you going to be sitting on the beach for a week or will you be climbing Kilimanjaro without a guide? Even if you think this is going to be a relatively safe and simple trip, it is a good idea to write your itinerary down to ensure you don't miss anything.
Once you have done that it will be much easier to find the best travel insurance deals for your journey. You'll be able to see which policies cover the things important to you. Even if after your assessment you still think your trip is low risk, try to avoid high excess deals. They might be slightly cheaper but could end up costing you more in the long run.
Crazy Insurance Claim
One Young British traveler visiting Greece became distracted by a group of young women in bikinis and as a result walked into a bus shelter. He broke his nose. The insurance company still paid out for the medical bills.
The morale of the story is double check that your travel insurance includes healthcare and works internationally. Some insurance policies will exclude certain countries, so make sure that your policy covers all nationalities, traveling anywhere in the world. Health insurance is essential to making sure you won't run up huge bills in a foreign country because of something unexpected happening.
If you are making more than one annual journey, make sure you find a multi-trip travel insurance policy. It's important that you get the flexibility to travel as frequently as you like without having to worry about losses to property, accidents or any other liabilities that might occur.
Try using a travel insurance comparison site. By pulling up a huge list of the best insurance deals found online it makes it pretty easy to find the best deal for you and save money.  
Debit Cards
There are numerous banks that you can pick and choose from to take a debit card abroad. The deals and offers they have for customers are consistently changing so it is well worth doing research and keeping a lookout.
Bartering
Many countries around the world will have the option of haggling for services or products. Bartering is definitely an art, and while it's not to everyone's tastes, it can definitely save you a significant amount of money if you get good at it.
Research is essential. Make sure you are going to a country where haggling is definitely a part of the culture or you might end up offending someone.
Sometimes countries or areas can get bad reputations. Locals can on occasion become too aggressive/ forceful and it isn't unheard of for haggling to be used as a distraction for pick-pocketing. While it is normally a bit of harmless fun that can save you a few quid, always remember to look up the different areas you are traveling to and to stay alert at all times.
Hotels, Hostels or House Rentals?
Palm Trees, great scenery and the luxury of sitting by a well-cleaned pool sipping on Fanta Lemon is definitely something we all enjoy. But the reality is hotels are expensive. If anything is going to be chunking your holiday budget, this is it. Nothing else is going to even come close to the price it costs to book a hotel.
You can, like some people consider getting a hostel, but at the expense of comfort and in many cases, hygiene. Hostels definitely serve a purpose, they're normally cheap and have the potential to be good fun if you consider yourself a social animal. But your new friends might not be the most trustworthy and the chances of being robbed are definitely higher.

That's why companies such as VRBO are storming the market. With over 2 million house rental destinations worldwide, you can afford to enjoy traveling without having to worry about privacy invasions or a bunk-mate who doesn't quite understand the concept of personal space.
With prices, information and trusted reviews all online, it's incredibly easy to see why so many people are deciding to ditch the traditional ways of booking a place to stay and are instead moving into the digital age of 2018.
With kitchen facilities and multiple bedrooms, these types of accommodation are a no-brainer if you are traveling in a big group.
Jet Lag
Okay, the last one on the list doesn't quite sound like it could save you money. But it can. Jet lag and fatigue caused by flying often has an impact on not only your decisions but the amount of time you are enjoying doing things throughout your trip.
Time is money. Fortunately, there are plenty applications out there that can provide you with a plan personalized to your trip to help you reduce jet lag and ensure a fast recovery.