You want to provide a bright future for your family. And the best time to do that is when your kids are still young, and your expenses are relatively low.
Sure, you can try to rely on your current work and hope that your salary will outpace your expenses for the short and long term.
Or you can take a proactive approach and supplement your income with investments.
One of the best ways to supplement your monthly income and secure a bright future for your young family is by investing in rental properties.
The advantages of investing in rental properties
Whether you are a seasoned pro or new to investing, there is a long list of reasons why you should strongly consider investing in real estate, specifically residential rental properties.
There's always a demand for rental properties
If you are exploring the idea of investing in a rental property, you are probably asking, "What if no one wants to rent my property?"
Fortunately, that is highly improbable. People will always find a home where they can live. That is particularly true if you invest in a property in a location where the demand is high.
Rental property investment has withstood the test of time
Since time immemorial, countless property owners have profited by investing their capital in real estate.
Aside from the income generated from the monthly rent from your tenants, you can earn from your property in other ways like the appreciation of your property.
Rental properties offer stability
Other types of investments may offer greater returns for your capital.
But if there is one thing that real estate investment truly shines, it would be stability.
Save for a few instances, property investment is fairly stable and not susceptible to market volatility.
You do not have to invest your time and effort full-time
Rental property investment is far from being a truly passive source of income.
As a landlord, you have several duties that you need to perform aside from other tasks related to managing a property.
However, performing these tasks do not necessarily have to interfere with your occupation or the other businesses that you own.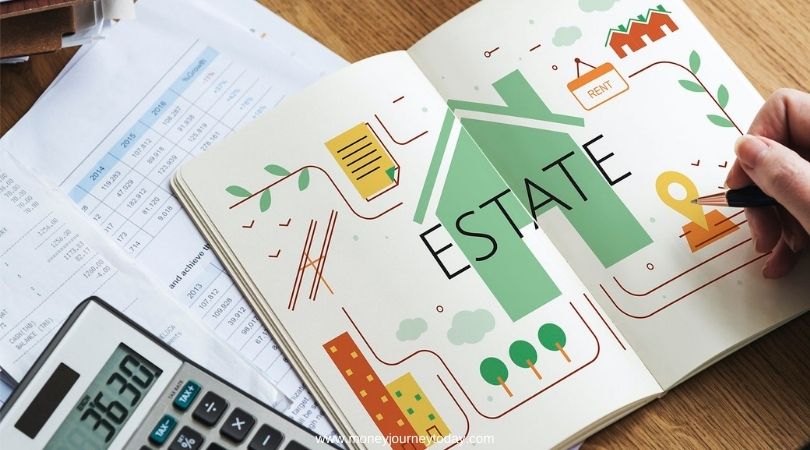 Property management: self-manage or hire pros?
If you are keen on investing in a property, one of the first things that you need to decide early on is whether you will take a hands-on approach or if you are going to enlist the help of a property manager.
Before you look for the right property management service in Perth, WA, here are a few things to consider.
Self-management pros and cons
What are the advantages and disadvantages of doing property management by yourself?
Advantages
Self-managing a rental property is ideal if you want to attain a high degree of control over your investment.
Aside from that, you can develop a good relationship with your tenants by managing your property by yourself.
Self-management also enables you to attain invaluable experiences and lessons that you can leverage over the long term.
Finally, you do not have to pay a firm with management fees, allowing you to save more money that you can then re-invest.
Disadvantages
But along with these benefits come some downsides.
For starters, you have to allocate ample time, not just in dealing with your tenants. You also have to set aside time toward the upkeep of your rental property as well as dealing with a few other tasks.
Dealing directly with the tenants of your property also means addressing their concerns on time. That's okay if your only job is managing your rental property. But if you have plenty on your plate, property management can be a source of additional stress.
Property management also entails some degree of expertise, from addressing burst pipes to ensuring that you adhere to local and national regulations concerning real estate and rental properties.
Professional property management pros and cons
Should you decide to enlist the aid of a property management firm, what are the advantages and disadvantages that you should expect?
Advantages
Getting the help of the experts allows you to save your time and energy and allocate these resources toward other endeavours. In short, you can do other things when your responsibilities as a property owner have been taken care of by professionals.
Another advantage of working with real estate professionals is that you can leverage their expertise in different fields, from regulations to follow to property management best practices.
Finally, property management firms can help relieve the stress in handling tenants, from finding and screening prospective tenants to addressing problems that typically arise in renting out a property.
Disadvantages
While hiring professional property managers offers plenty of advantages, you need to be aware of a couple of downsides.
For one, your tenants will have to deal with your property manager and not you. If your goals are to establish a close relationship with your tenants and gain experience as a property manager, you must strongly consider your options.
It is also possible that the advantages of hiring professionals can be negated by poor property management. Before inking a deal with a property management firm, make sure you are making the right choice.
Property management from a tenant's perspective
Does it matter to a prospective tenant if a property is self-managed or not?
The more long-term tenants you attract, the more you can profit from your real estate investment. And a lot of that hinges on how you deal with their concerns.
In the grand scheme of things, the issue of self-management vs professional property management wouldn't be too much of a concern if their needs are addressed promptly.
These issues can range from repairs and maintenance to available payment options.
When you are trying to decide whether to self-manage or hire a property manager, consider how you can best serve your tenants' needs.
Hiring the right property management firm
Should you decide to hire a professional property manager, how do you ensure that you get the best one?
It may be tempting to choose the company that offers the lowest management fees. However, management fees should not be your primary consideration when choosing a provider of property management services.
Here are a few important questions you should ask.
How much are their property management fees?

What is their tenant eviction rate?

How do they attract and select prospective tenants?

How fast can they find new tenants?

How many people do they have to manage and maintain a property?

What are their payment policies for tenants?

How fast can they respond to tenant concerns?
Property managers can make or break your reputation with your tenants. As such, you should choose a property management firm that will help you achieve your goals, not hamper them.