Advanced tech innovations are shaping the future of every industry and the real estate sector is also getting influenced as technology has changed the entire way in which the brokers and agents operate. Tech geeks have given them the power to make much more money-spinning decisions and provide customers with seamless support and, according to VIP Realty,  managing several properties isn't easy for real estate agents but AI and ML have simplified this task.
In order to cope up with evolving interests and demands of today's consumers' real estate entrepreneurs are hiring a software development agency who can help them in building custom software solutions like a web or mobile app that has the potential to eliminate inefficiencies by automating many of the workflows and optimize it for maximizing sales. Also, technology is helping customers make well-informed property decisions.
As per PitchBook, venture investors have spent more than $5 billion in real estate tech in 2017 which is an amazing increase when compared to the investments in the past few years. This trend is anticipated to grow more in the future as technology will soon become the backbone for real estate professionals.
Considering the significance of technology is modifying the real estate sector, let's have a look at nine major tech trends that will dominate the real estate realm in 2020 and their impact on connected areas.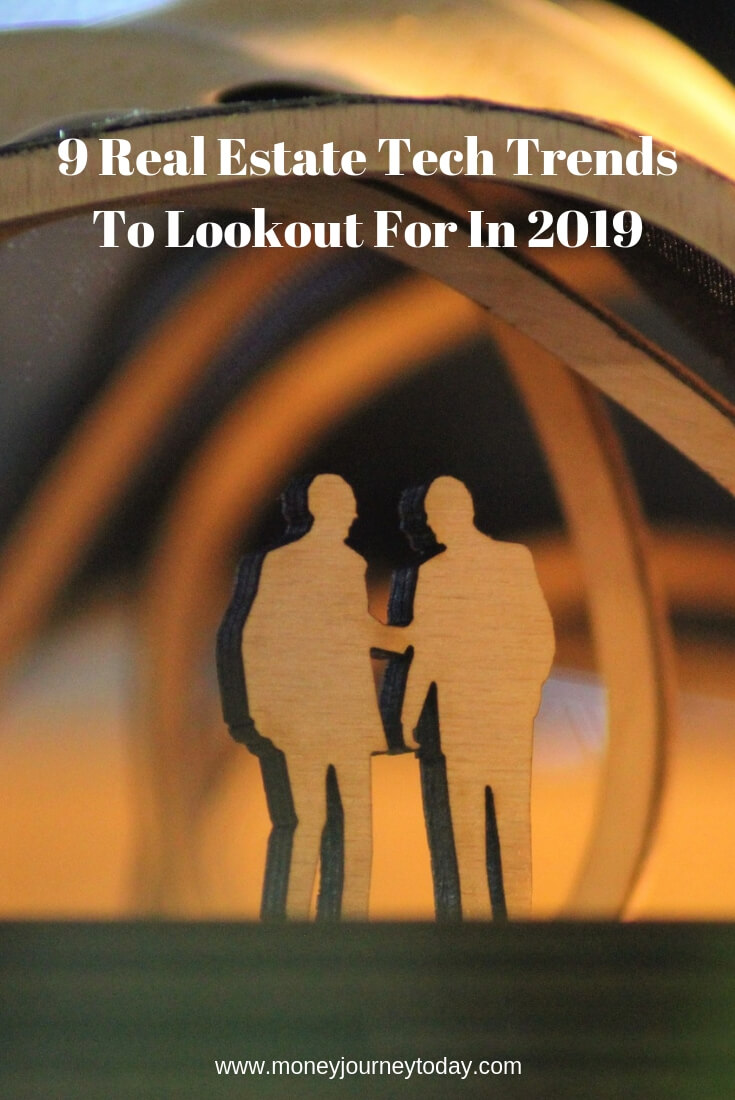 Advanced CRM Systems To Organize Leads & Improve Sales
The marketplace has a wide variety of CRM software solutions that help real estate pros to track and handle their leads collected from multiple sources to improve sales. Also, developers are integrating advanced technologies and functionality to provide these professionals with a sales pipeline management software. 
These solutions let real estate agents identify the exact position of their leads in the sales funnel and channelize their efforts accordingly to close more deals and improve their profit margin.
AI Tools To Help Buyers In Making Educated Calls & Real Estate Professionals In Streamlining Their Workflow
Artificial Intelligence (AI) is proving to be the game changer for real estate agents. There are several Ai-driven tools such as robots, chatbots, virtual assistants, and voicebots which help customers by resolving their issues. Also, these solutions provide customers with relevant suggestions so that they can make well-informed decisions. CRIBZ, Holmes, ChatFuel are three of the most popular bots to provide users with timely support and advise.
Real estate pros are also leveraging AI-powered tools such as voice bots like Siri and Alexa and virtual assistants like Aiva in order to save time and streamline their processes. Also, they're deploying these bots for seamless lead generation and customer support as mentioned above. AI and ML help real estate agents to gather customer data and analyze it to enhance their services. This isn't to say that you should forget traditional forms of lead generation, which are still vital in real-estate since it is ultimately a people business. 
Development companies are deploying these technologies smartly in order to build reliable end products by starting with the strategic roadmapping phase gives them an opportunity to refine their solution and make it compliant with the specific needs of the clients.
Property Valuation & Management Is Getting Simplified With AI & ML Algorithms & Deep Learning
Managing several properties isn't easy for real estate agents but AI and ML have simplified this task. These technologies automate multiple tedious jobs such as filtering tenants, determining rent, etc. Also, AI-powered solutions let real estate managers investigate a particular property remotely.
Deep learning has empowered brokerage agencies to do an accurate valuation of properties, supporting customers in the smooth estimation of their assets, and identifying relevant properties.
Real estate professionals have to review hundreds of documents every day for examining customer portfolios and regulatory compliance. AI is being used by real estate agents to automate these time-consuming processes related to efficient recognition and scrutiny.
Big Data Analytics For Accurate Property Forecasting
Big Data Analytics is the technique that facilitates effective analysis of a huge amount of data in order to help real estate managers predict future trends such as customer behavior, online habits, intent, past patterns, etc. and make better business decisions.
It has allowed these professional maintain a personalized relationship with each of their clients by using a comprehensive CRM tool that gives a detailed analysis of the status of leads and helps in identifying what could be their future action.
Smooth Transition To The Cloud For Improved Accessibility & Tight Security
Cloud platforms were considered strange in the past but now these solutions have become hot favourites of real estate pros. According to Forbes, Cloud computing is anticipated to grow from $67B in 2015 to $162B in 2020 achieving a compound annual growth rate (CAGR) of 19%.
This is why nowadays there are different cloud property management tools that are cost-efficient and comes with increased security, accessibility, and flexibility. PropertyMe is one such solution that let owners and occupants access their property related details as and when required.
AR & VR Facilitating Virtual Tours Letting Agents Save Time & Money
Augmented Reality (AR) and Virtual Reality (VR) are two technologies that have given birth to solutions which can take renters or buyers on virtual tours so that they can examine the property remotely. Also, these tools help real estate professionals save a lot of their time and money.
AR is also being used by builders and brokers to portray the potential of unfinished spaces and help buyers in making their final call. Moreover, buyers are also using AR apps on their mobiles to set-up and beautify their space virtually. With the help of immersive 3D visualization, these technologies are allowing realtors and buyers envision constructions from a different and unique perspective.
Rapid Evolution Of Proptech & Web Platforms Revolutionizing The Way People Look For Better Property Deals
Key players such as Facebook, Amazon, and Airbnb have already joined the proptech bandwagon by empowering real estate with numerous rent bidding apps, smart contracts, on-demand showings, etc.
These solutions help real estate agents and brokers in connecting with clients and work in collaboration with their peers to close more profitable deals. Also, buyers or renters can take last-minute calls and do instant bookings easily.
Uber has made a grand entry to the real estate landscape with a digital portal named Uber Real Estate. Basically, it provides customers with seamless brokerage services and makes the purchasing process a lot easier.
Blockchain: An Advanced Technology To Spot Fraudulent Transactions
This technology ensures transparent and safe transactions and eliminates the need for a mediator by maintaining a centralized database which acts as a fraud detector for realtors. Also, Blockchain saves money for renters or buyers as there is no middleman. ShelterZoom, Propify, and Brickblock are some of the most popular blockchain real estate agencies.
Automation & Mobility To Cope Up With The Latest Market Trends
Technology has automated several tasks for real estate agents from emailing to online chatting and invoice processing to property valuation so that they can stop doing repetitive jobs and can focus on selling better.
In addition to automation, the real estate sector is also enjoying enhanced mobility with the help of CRM tools such as Rex that have their own app. This allows professionals to access information and contacts 24*7.
Zoocasa is an intuitive and user-friendly brokerage app that streamlines the entire process of searching properties. Such apps also provide buyers with other important data such as payment calculators and neighbourhood charts so that they can take better decisions.
Fresh Content & Efficient Indoor Mapping Tools
In order to cope up with this intense competitive landscape, realtors are trying to offer unique content to their clients through informational videos, live streaming, podcasting, etc. This helps them in grabbing better deals.
Real estate professionals are using different indoor mapping tools to craft 3D visuals of a space that can be viewed by buyers or renters on tablets or smartphones. Also, they are posting these depictions online and attracting more clients.
Technology has become an integral asset for both real estate pros and buyers/renters. You can keep these trends in your mind and make data-driven property decisions quickly. It will be great if you will share your experience of how you have implemented one of the above trends for personal or business profit.