In the commercial real estate (CRE) industry, fortunes are made by understanding how a location will impact the success of a business and leveraging that knowledge to acquire valuable property assets like commercial office buildings and shopping centers.
The actual business of CRE from start to finish is far more complex, but that's all the reason to learn more about it. After all, the rapidly improving economy has created incredible opportunities for corporations, funds and trusts willing to make an investment while hot markets like Phoenix continue to expand.
Executives and decision-makers considering the company's financial strategy heading into 2019 should seriously weigh the advantages of getting into commercial real estate. This approach promises opportunities for significant returns but be sure to consider these points before committing to any major investment.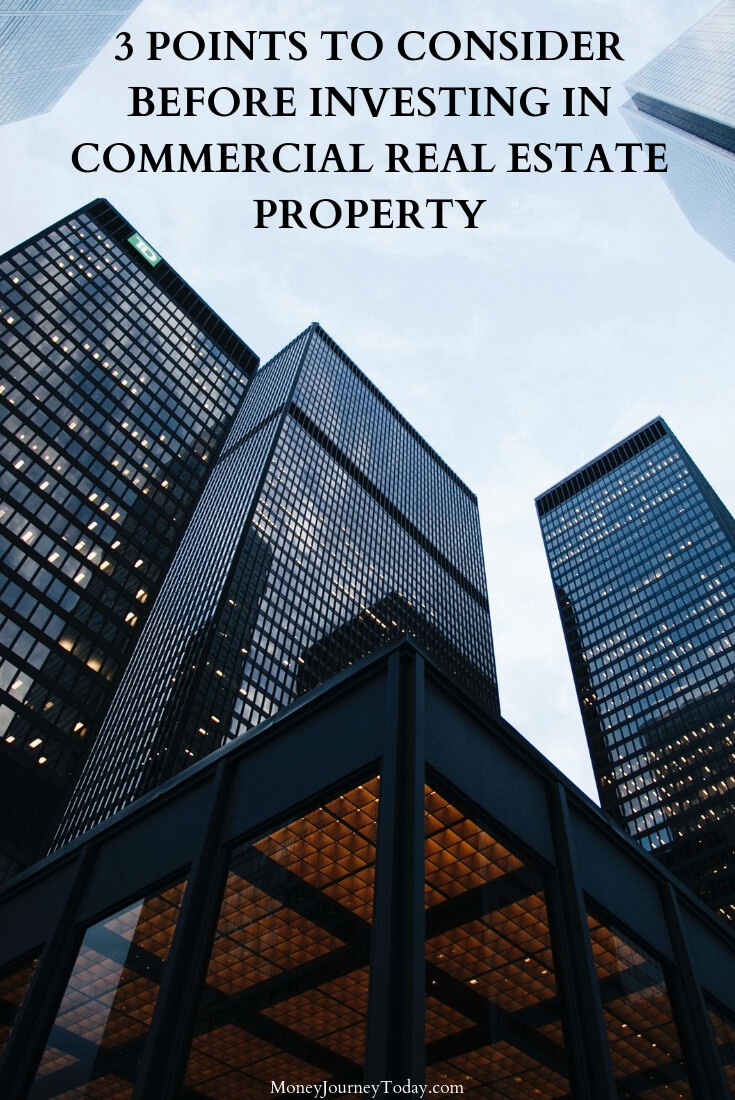 1. What Is the Value of Investing in Commercial Real Estate?
An important thing to remember when considering an investment in commercial real estate is that what's being purchased and sold are income streams (or potential income streams). As such, a CRE property is evaluated less like a home, which is valued by its curbside appeal to a single potential buyer, and judged instead on its viability as source of regular income.
Once you wrap your head around that, it's easy to understand the key advantages of investing in commercial real estate:
Substantial Monthly Income Potential – Generally speaking, investors are able to make a much larger return on their investment through commercial properties than residential ones. Furthermore, since commercial properties generally host multiple tenants, investors in commercial property are partially insulated from fluctuations in vacancy. Whether your investments are in office, multifamily or industrial properties, a steady income stream is one of the key advantages of CRE, especially when compared to dealing with residential stock.
Considerable Asset Stability – A well-researched investment in the right property will also help to protect CRE investments from fluctuations in the metro's economic performance. Compared to the oftentimes volatile housing market, the success of commercial properties can be anchored by nearby businesses and demand drivers. This is less true of residential properties in large neighborhoods, where the value of the house is affected by the value of the rest of the neighborhood. As stated above, an abundance of tenants also ensures that CRE properties are always generating income, even in times of organizational transition.
Significant Potential for Long-Term Gains – Investors have the potential to earn significant gains from the sale of successful commercial real estate properties, especially if they have also invested in property improvements that maximize the value of the asset down the road. Commercial real estate leases often last as long as a decade, providing time for CRE investments to fully mature and evolve into highly attractive assets.
2. How Is E-commerce Impacting the Industry?
The one question on everyone's mind when they consider investing in commercial real estate is the same:  How is technology affecting the industry? The rise of e-commerce, often dubbed "the Amazon Effect" due to the online retailer's major influence over the fate of brick-and-mortar stores, has had its fair share of impacts on CRE. This is especially true for those investing in retail properties or multifamily properties anchored by nearby shopping centers.
Investments in brick-and-mortar retail properties, whether they be stand-alone or part of large mixed-use developments, are still viable in the age of online shopping. Certain retail sub sectors, like cosmetic or entertainment, still offer enough of a unique social experience to get customers away from their screens and out of the house. It falls upon investors now to do the extra research and invest in retail offerings that are still directly competitive in the digital age.
In terms of property management, the rise of e-commerce technology has actually been a boon for the industry. The same renters who would rather do their shopping online are also more willing to browse apartments, sign a lease and pay their rent online. This can greatly streamline the costs of property management as the job becomes increasingly automated.
3. Why Is Market Expertise So Important?
With greater reward often comes a more apparent risk, but this calculus can be offset by making the right investment in a vetted property at the appropriate time. Finding the perfect CRE property and negotiating a lease that fits the needs of an investment group requires professional expertise, however. Investors in CRE will likely need to depend on a professional when managing, maintaining and improving the building over the course of the investment.
Unless companies have a licensed specialist on retainer, their first move when exploring a serious investment in commercial properties is to partner with a trusted CRE professional.
It makes sense to reach out to a local expert. These professionals will have the greatest insight into the state of the market, which types of commercial properties are performing well and how local tax laws will impact potential gains from CRE assets.
Look for these qualifications when evaluating local commercial real estate firms as potential partners in your future investments:
Several decades of experience working directly in the market
Willingness to explain the various market forces affecting potential investments
A detailed portfolio demonstrating success with multiple property types
Impeccable professionalism and customer service
Work With Experienced Local Professionals
Leverage a local commercial real estate professional when it comes to performing analysis and recommending investments. This will help your company invest in stable assets that are likely to perform well over several years.