Cloud accounting solutions have become more and more popular in recent years, particularly with startups and SMEs. Compared to traditional accounting software, they are easier to use, a lot more accessible, and very adaptable. So no matter the size of your business, you can easily incorporate them into your workflow.
However, because there are so many online accounting systems out there, it can be difficult to tell exactly which one will best suit your specific business needs. So how can you tell which platform will work best for you? Here's how: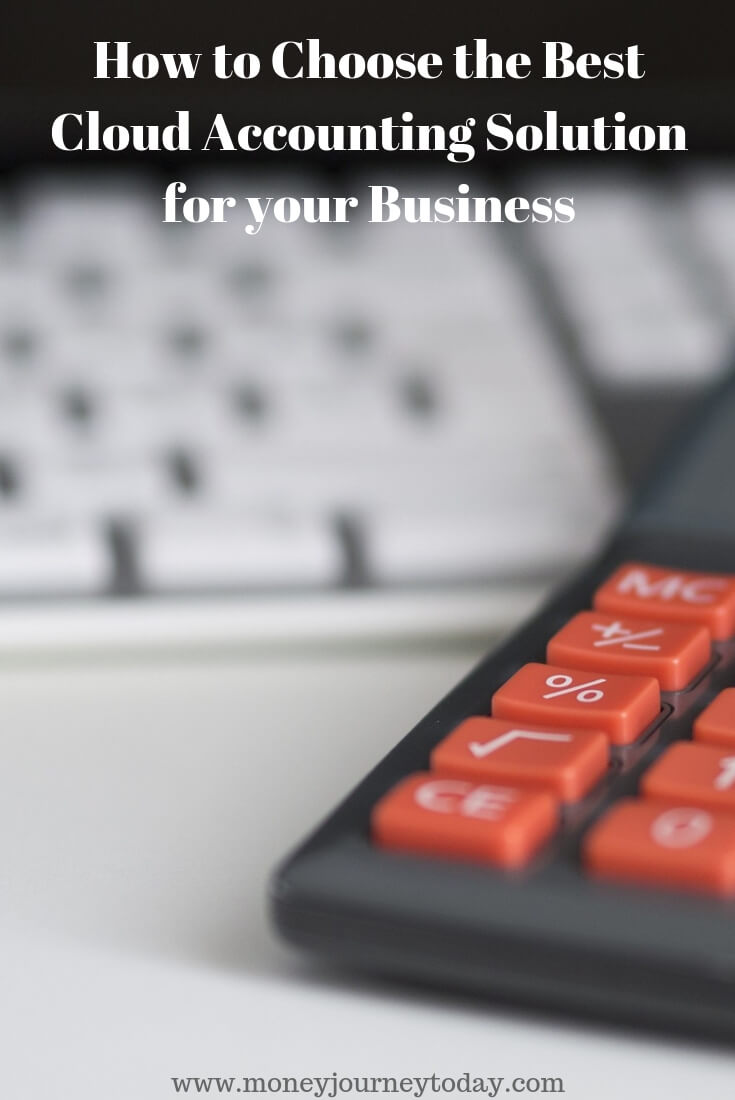 What should be the first factor to consider?
The first thing you need to consider is obviously your budget. If you can't afford it, no matter how much you fall in love with it, you won't be able to buy it. That's just the way it is.
Cloud accounting platforms usually offer their services at various prices. This is usually defined by the range of features and the extent of the services they will deliver. Most of them will have a standard plan and a premium plan, one for people who want the base features and the other for users who require some additional benefits
In many cases, the standard plan will be the perfect fit for a small business or start-ups while the premium plan will be tailor-made for larger companies. However, this varies from product to product so you need to study the features each price tier has before making up your mind based on that.
Additionally, some platforms also have extra hidden costs, so you need to watch out for these. With such platforms, once you buy the base product, you will encounter upsells or add-on products and maintenance fees that are not quite optional, which forces you to spend more money on it to get the most out of it. Therefore, you need to be very careful and to understand your needs first, then try to find out if there are any hidden costs before purchasing any product.
What else do you need to think about?
Number two on the list needs to be your data security. Ask yourself this; how secure will your data be when you purchase this service?
More and more start-ups and SMEs have been experiencing data breaches lately, so you need to make a conscious investment towards safeguarding your business. It does not matter whether you are a small business owner or a conglomerate. Your data is valuable, and you need to guard it.
Data breaches can be crippling to many businesses, especially if critical company data ends up in the wrong hands. Which is why it is only smart to try your best not to open yourself up to such risks. And what better way to do this than by using a platform that will keep your data secure?
Different cloud computing platforms provide different levels of encryption and different levels of data security. Consider how your own data security compares to that of your competitors, and pick a solution that is at par or better than that of the competition. This is why it is so important to consider the level of security offered by the platform you choose.
What about the future? Does it count?
The future comes into play here in the form of scalability. The service you use needs to be scalable enough to accommodate your future requirements.
A common mistake that many businesses make is choosing a solution that only suits their needs at the time of purchase. The result of this is that as the business grows and other socio-economic factors come into play, the solutions that once worked suddenly become inadequate. Which means you have no choice but to abandon that product and reinvest in a different one.
Most cloud computing services offer scalability options. Solutions such as the ability to add more users, the ability to increase transaction volumes, or the ability to be extensible in function by incorporating third-party apps and adopting additional features all come into play.
Pick a platform that can adapt to accommodate the growth of your business. Try to find one that is scalable, adaptable, and extensible, and the more it can accommodate third-party apps, the better. This way, as your business grows, your accounting solution grows with you.
Do the product's features matter?
Definitely! Most businesses have a very specific list of features they expect from their cloud accounting platform of choice. These are often unique to specific industries.
Here is an awesome example: the retail sector. Here the platform needs to be able to accommodate high transaction volumes and have multiple employee levels, and transactions also need to be processed efficiently along with the ability to handle payrolls well.
Although this is a unique scenario for a specific niche industry, all good cloud computing platforms need to be able to meet certain standards. Not all will excel at meeting your specific needs.
Look at the features offered by the online accounting solution. Are they applicable to your business? Can you add other features to their list as necessary?
Any final thoughts?
Well, now that you know exactly what to look out for, the next step is to audition your various options to find out which one is the best fit for you. To do this, all you have to do is sign up for free trials. Test them out for the set duration of time and if you like one, make your purchase. This is the only way you will end up with the perfect online accounting solution for your business.
Bio:
Melanie Asiba is an author, blogger and copywriter. She also provides technical SEO services for businesses of all sizes. When she is not writing, she enjoys reading the occasional graphic novel. Connect with her at melanieasiba@gmail.com.