No matter how beautiful a new home is, moving is a tiring process. And, because it's so time-consuming and energy-draining, the last thing you'll want to do once you finally settle into a new home is even more paperwork. However, renter's insurance is one thing you'll be glad you had in the event of an unfortunate emergency.
Most apartment communities and landlord policies cover the actual property — without extending coverage to the renter's belongings. This is why renter's insurance is so valuable: it provides coverage in the event of theft, damage caused by fire or natural elements or anything that might destroy your personal belongings while living in a rental. But, there's more to renter's insurance and its importance. Keep reading to find out why purchasing a policy might just be the best decision of your life as a renter.
What is renter's insurance?
A renter's (or tenant) insurance policy covers a renter's personal possessions while renting a property. Basically, it covers the repair or replacement of damaged or stolen belongings. While your apartment complex or landlord is responsible for securing coverage for the building structure itself, when it comes to your belongings, the responsibility of obtaining insurance coverage falls on you as the renter. 
Furthermore, even though it's not mandatory to have a policy, the landlord or property manager does have the right to require tenants to get renter's insurance prior to signing the lease or soon after moving in. And, while the average cost varies by state, renter's insurance is comparatively cheaper than other types of insurance policies. In general, it's less than $200 a year, although prices may vary depending on certain factors, such as the policy you choose, the level of coverage included, deductibles and even where you live.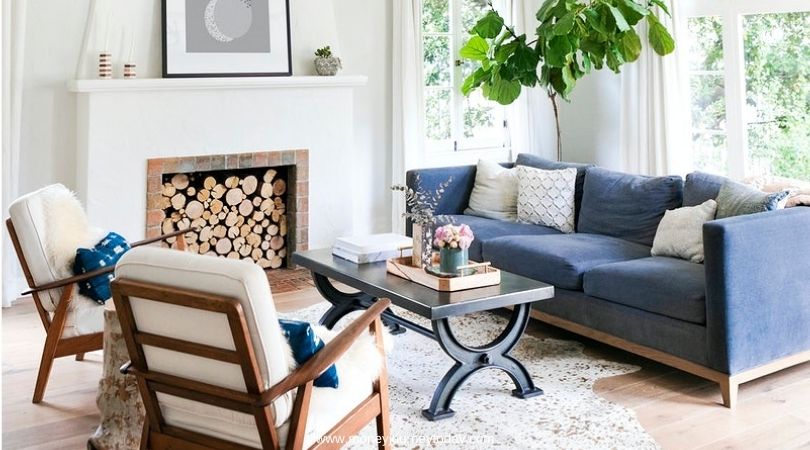 What does renter's insurance provide?
Regardless of the amount or value of your possessions, renter's insurance comes in handy. Often, renters disregard the importance of a renter's insurance policy if they rent a small apartment, have limited possessions, or believe the value of their personal belongings is not very high. But, renter's insurance goes beyond getting your money back in case your TV gets stolen.
Your Possessions
A renter's insurance policy allows you to protect your possessions from damage, and covered belongings run the gamut — from the latest gadgets and electronics to furniture, kitchenware and even clothes. Additionally, certain prized items — like antiques, valuable family heirlooms or exquisite jewels — might require riders or add-ons to the policy that specify their full value.
In particular, renter's insurance covers your personal belongings against damage caused by disasters (like water, fire or hail), vandalism (including theft or damage caused by riots), interior factors (like water damage from plumbing issues within the rental), or by outside factors (like aircrafts or vehicles). However, note that it does not cover intentional damage, such as breaking your own expensive gaming console after losing a game.
Moreover, make sure to check your policy as some potential damaging factors are not covered, regardless of your location. For example, if you live in an area within close proximity to bodies of water, such as Daytona Beach, FL, you would need to purchase a rider or a separate flood policy because most renter's insurance policies don't cover flood damage.
Outside the Residence
Since we're talking possessions, renter's insurance even has you covered when you're outside of the rental or abroad, such as if your bike gets stolen while you're out and about, or someone steals your belongings while you're traveling on vacation. Depending on the cost of the insurance policy, as well as the limit of covered losses, the amount reimbursed may vary from partial to extensive.
Additional Living Expenses 
Meanwhile, if you're unable to live in the rental following a covered loss, renter's insurance can help, as well. Specifically, if you need to temporarily relocate due to unforeseen events, disasters or covered repairs, the policy may also cover your living expenses during this time. And, depending on the policy, renter's insurance could also take care of food, temporary relocation, accommodation costs and even clothes, in some instances.
Liability 
Standard renter's insurance policies include personal liability coverage, as well. This means that you're protected if someone has an accident inside your rental, like if a visitor slips and falls on your squeaky-clean kitchen tiles or gets bit by your dog. Plus, if you're found legally responsible, renter's insurance also covers resulting legal expenses and can potentially assist with medical bills. 
It also provides coverage in instances of negligence or clumsiness in which you accidentally damage a fellow tenant's property. For example, if you accidentally break a neighbor's window or the apartment downstairs suffers water damage because you left the faucet on for too long by mistake, renter's insurance can help. Needless to say, it doesn't cover intentional damage done to another property.
Where to Start
If you've decided to purchase a renter's insurance policy, there are just a few short steps to get started.
First, make a quick inventory of the items you possess. Take note of everything you keep within the rental, whether it's expensive or not — electronics, artwork, collectibles, personal appliances, sports equipment, dinnerware, furniture, clothing and so on.

Estimate the total value of your personal possessions. This amount will determine how much coverage you need.

Talk to an insurance agent to determine what policy is best for you. Most insurance companies in the United States provide renter's insurance.
After settling into your new home, you might be too tired to think about getting renter's insurance right away — and even more so if the property manager or your landlord doesn't require it. However, the peace of mind it provides is worth the extra step.