Who likes the idea of making more money?
Now, who likes the idea of making more money without leaving the house?
I know you can't see me, but I'm currently sat at my desk with my hand in the air because I do like the idea of that (although it is making typing quite difficult).
Anyway, most of us would like a little more cash coming in from time to time. We don't all have the option to get a second job to supplement the first one, so we need other ways of making a little extra.
Like the age-old profit Abba said;
Money, money, money
Must be funny
In the rich man's world
And they should know with an estimated combined net worth of over $1 billion.
Well, I am neither a rich man or a member of Abba, although I do look great in a Lace Up Jumpsuit and a pair of Platform Boots.
Everything these days costs a fortune and no matter how much we earn we tend to live to our means. I have had my own personal debt issues over the years and although I have a full-time job I still find myself with too much month left at the end of the money.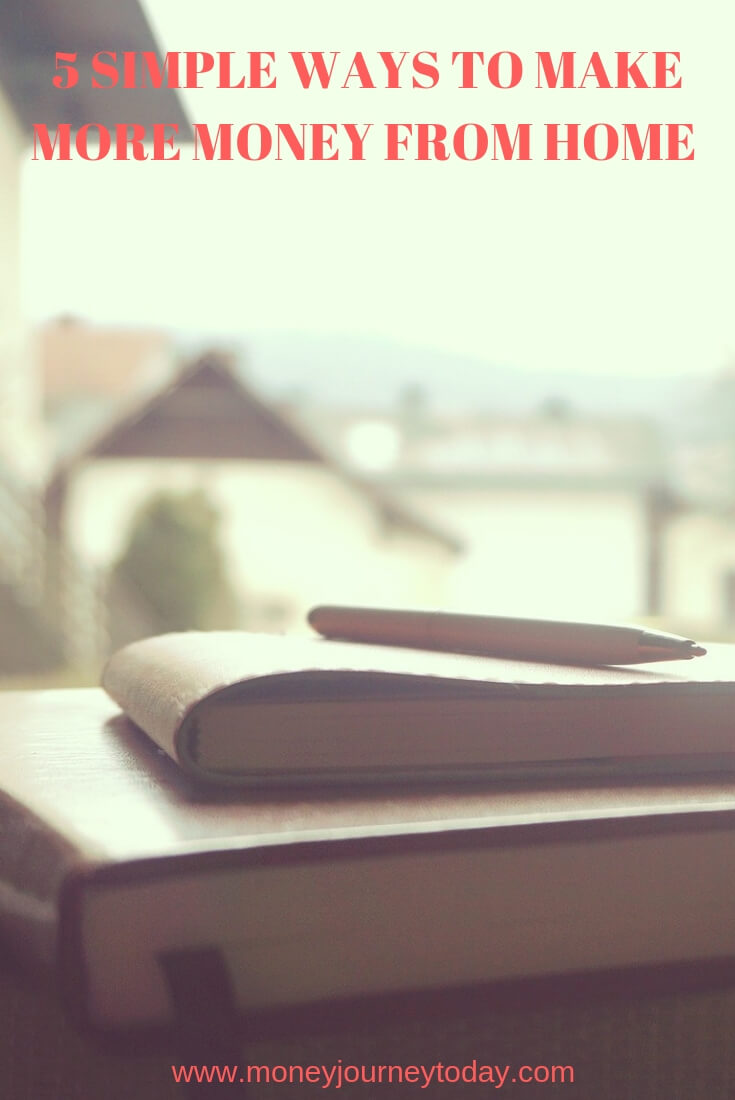 5 Simple Ways to Make More Money From Home
Get Paid to Watch TV
There are companies out there that will pay you to watch their TV shows and videos. If you enjoy spending your evenings watching videos on your laptop or watching a boxset on the TV, and most of us do, then why not make some money from it. Companies like SwagBucks and even Netflix will pay you to watch their content. So, the next time you find yourself watching funny videos of Cats for hours on end you could be making a few dollars at the same time.
Transcribe Audio to the Written Word
Many organisations have audio files that they need writing up into the written word but just don't have the time or manpower to do it. So, what they do is they go to companies like Rev.com and pay them to do it.
Rev.com employs freelancers to do this work. You sign up to their website, create a flexible work schedule and choose from hundreds of jobs. The best bit is that they pay you weekly via PayPal.
Enter Competitions – On Tv, Radio, in the Newspaper and in Magazines
Entering competitions can be a good way to make a little extra money. Granted it's not a dead cert as you have to actually WIN the competition, but the more competitions you enter the more the odds swing in your favor.
The ones that you see on the TV and hear on the radio may require you to send a text message or call them and you will probably be charged a small fee for doing this.
Nearly everything we do these days is done on some form of tech. Sometimes turning to 'old' resources can work to your advantage.
Competitions in the magazines and newspapers will have a lot fewer people entering them now as most people would rather send that text or make that call than cut out a page, write their details on it and post it.
The competitions that ask you to draw a picture or write a caption or poem are again going to be good as this takes effort and most people just can't be bothered, so give it a go. You've got a lot more to gain than you have to lose.
Smart Phone Apps That Pay
The world has gone technology mad! Everyone has a mobile phone these days, even my Nan (ok so hers has large numbers and only makes calls and sends messages but it's still a phone).
If you, however, have a smartphone then you can make money with it.
'How?', I hear you cry.
Well, I'll tell you. You can download FREE apps that pay you to do different things.
These can be cashback apps that pay you to buy things from different companies through their app.
For example, with Top Cashback, one of the companies you can get cash back for buying from is Amazon. I'm going to shop on Amazon anyway so why not make a little money back.
#Winning!
Apps like Prolific and Surveys On The Go offer you money for your opinions. The money for each survey can range from a few cents to $5. In my opinion, that's great. Cheque, please!
Get Healthy and Make Money
This one is an absolute win, win.
Like I said at the begging we all want a little extra money, and most people these days want to lose a little weight too.
Most people have every intention of losing a few pounds, especially after Christmas when you've eaten your own body weight in turkey and little chocolates shaped like reindeer.
We all set New Year's resolutions to get healthy. Normally though, by January 5th you've found that box of chocolates that fell behind the couch and before you know it you're on the floor surrounded by empty papers thinking 'Oh well, there's always next year!'.
But now there are websites where you can bet on your own weight loss. You enter how much weight you want to lose and how many months you think it will take. They then tell you how much money you need to bet and how much you'll win.
This is the best incentive you'll ever have to lose weight. You are betting against yourself, so it's up to you and only you whether you win or lose.
Lose pounds, Gain dollars!
That's my 5 Simple Ways to Make More Money From Home.
Have you tried any of these methods in the past? If so which ones worked the best for you?