It's never too early nor too late to protect our loved ones with life insurance. If you're planning on taking out cover by now you have probably heard about the two main types of life insurance – whole life & term life insurance. But what are the key differences between the pair?
Whole life insurance
Whole life insurance is often referred to as 'life assurance'. Just as the name suggests it covers you for your entire life – so long as you continue to pay your monthly policy premiums.
When you die a cash lump sum is paid to your loved ones, to support them financially. The great thing about whole life insurance is that you have permanent cover meaning a guaranteed pay-out. The main downside is that whole life insurance is typically the most expensive type of life insurance.
Whole life insurance generally works in 2 forms of cover:
Standard cover –

Your premiums remain the same throughout the policy, the pay-out amount is also fixed. The main benefit is that even as you get older (when life insurance costs rise) you'll still pay the same amount for cover.

Maximum cover –

This works differently in which your policy is linked to an investment fund. Each month your insurer invests the money from your premiums in order to make a return to cover the eventual pay-out. However, if the investment fails your insurer may increase your premiums to cover the loss.
Term life insurance
Term life insurance works much differently – your policy only lasts for a set amount of time (i.e 30 years) known as the 'policy term'. Unlike whole life insurance, you aren't guaranteed a pay-out, once your cover expires you will no longer be covered, nor receive any money back on the premiums paid. This type of cover is cheaper than whole life insurance, however, if you survive the policy term, you will need further cover.
Term life insurance works as 3 forms of cover:
Level Term –

As the name suggests, it works so that the pay-out amount is fixed. The downside to this is that the pay-out is not protected from inflation, meaning the value of the eventual payout will be less.

Increasing term –

This is designed to protect the pay-out value from the effects of inflation, therefore, the pay-out value is increased by your insurer over time. Though the pay-out is increased, so too are your monthly premiums.

Decreasing term –

Usually taken out to cover a large payment such as a loan or mortgage. As you pay off the balance of your loan – the pay-out is reduced. The idea is that if you are to die whilst the balance is still outstanding, your family can use the pay-out to pay it off.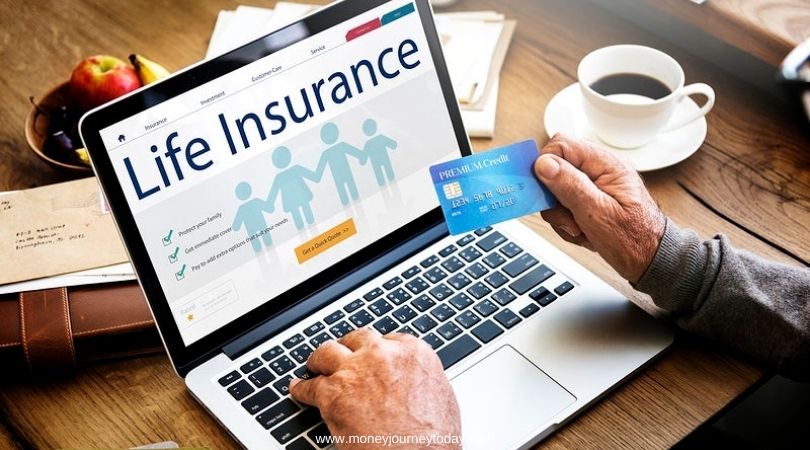 Pros and cons of whole life insurance
Pros
Ensures you have permanent cover

You are guaranteed pay-out (as long as you keep paying your premiums)

Premiums remain the same throughout the policy

Can be used in estate planning

Builds cash value over time
Cons
High cost in premiums

Maximum cover can be risky, leading to an increase in premiums

Coverage isn't flexible
Pros and cons of Term Life insurance
Pros
Low-cost premiums

Fixed costs

You can cancel the policy at any time

Flexible
Cons
You are only covered for a certain amount of time

Renewing your policy as it reaches the end can cost you more

Isn't a good option for estate planning

Doesn't build cash value
How much does life insurance cost?
Generally, the cost of life insurance depends on the type of life insurance you want, as well as your health and lifestyle. Prior to taking out a life insurance policy, your insurer will typically I've you a medical examination. They'll ask you a few questions to learn more about you such as:
Your age

Health

Occupation

Smoking status

Amount of cover you want

Length of cover you need
Age is a massive factor in determining the cost of a policy. With both term life and whole life insurance, the earlier you take out coverage, the less it will cost. Your insurer will also ask you about your health and whether you have any pre-existing conditions. In some cases, they may also want to know about your family's medical history to get a better understanding of your health.
Smoking also affects the cost of life insurance, as it poses health risks and therefore lowers your life expectancy. Some insurers will even reduce the cost of your premiums as an incentive for you to quit.
Do I need whole life or term life insurance cover?
Life insurance is often overlooked, but it's a great way to provide your family with financial support when you are no longer with them. Whether it's whole life of term life insurance that you decide to get, both can support your family with:
Everyday living costs

Paying off a loan, debt or mortgage

Education costs – such as university fees

Funeral expenses

As a gift
Whichever policy you take out, it's a wise decision to get advice from an insurance advisory broker or financial advisor. They can assist you in finding the best policy to fit you and your family's financial circumstances.