International money transfers can be a daunting task for most people. The transfer itself is easily made with a bit of knowledge under your belt.
The currency market is very volatile, which is another reason people find currency transfers challenging.
Though it is one of the most liquid markets, the Forex market does not share the confidence or understanding of a share market.
Run through these helpful tips to better equip you for your next international currency transfer.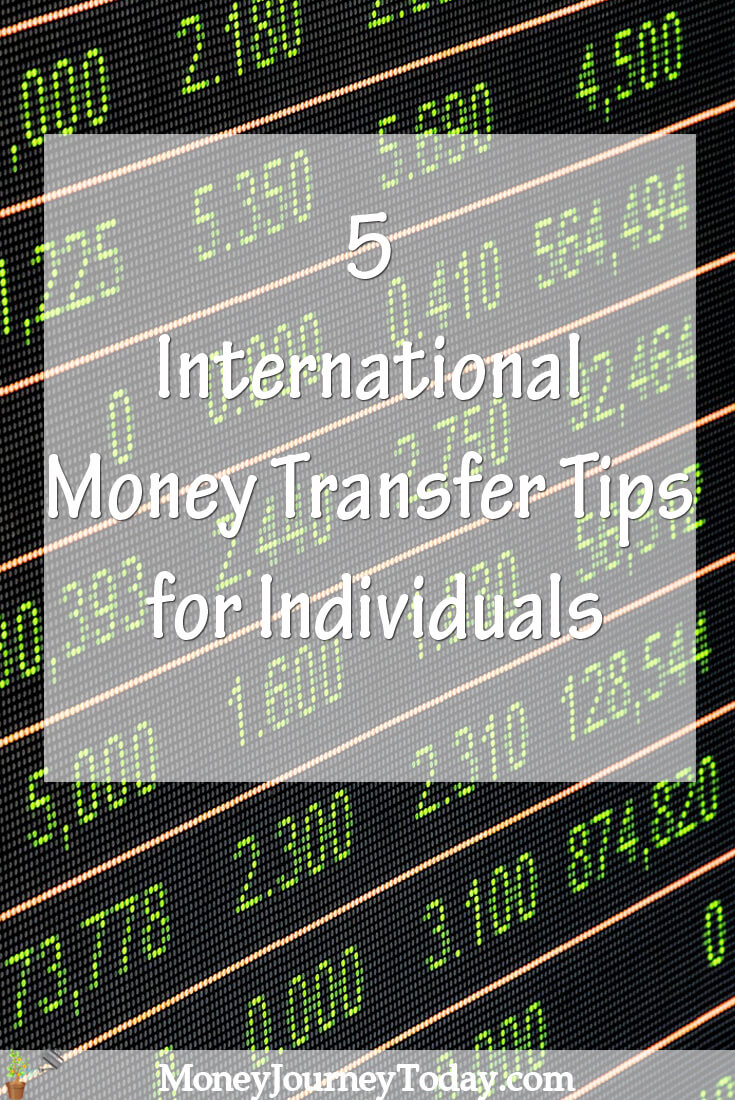 Keep an eye on the exchange rates
While dealing with international money transfer, it is important to understand that exchange rates are the most important component of your transaction. Different service providers will quote different rates. Hence, it is important for you to compare the rates offered by various currency suppliers such as banks and other specialized service providers.
The service providers may charge you more to buy from them. So, it is vital to keep an eye on the exchange rates so that you can choose the best exchange rates offered.
Furthermore, knowing the exchange rates will give you an advantage when the rates fluctuate. You can pre-order a transfer or lock in exchange rates so that the fluctuations do not affect your transactions.
Weigh your options
You might be comfortable in carrying out the money transfers through your bank. However, for international money transfers, your bank might not be the best choice. Typically, non-bank exchange providers offer better deals as banks charges are higher. Although the online transfer feature offered by your bank might be a convenient option, it might not be the most economical.
This is more so with infrequent transfers. Most banks specify some minimum transfer amount, although for high volume transfers and regular customers, they could offer some deals. For instance, if you are a commonwealth bank customer, cba exchange rates offered to you could be competitive when compared to what the other banks offer. Furthermore, the method of transfer — online, through an app, or in-store could also determine the cost of the transaction.
In short, if you were not looking at frequent transfers, it would be wise to go to a specialist service provider. For frequent and large volume transactions, your bank might offer interesting deals.
Instant money transfers may not be the best choice
You can transfer money instantly through the instant money transfer (IMT) option to a recipient in another country. Although this is a convenient method of sending money overseas by using just the mobile number, it could be a costly option.
Typically, an IMT is useful when you don't know the bank account details of the recipient or if the recipient doesn't have a bank account. While sending money through IMT, the recipient will receive an SMS containing a bank-generated code, which authorises the beneficiary to withdraw money from an ATM or from the branch. However, the catch is that it is very expensive when compared with other methods. Also, the code is valid only for a short period and hence, if the recipient doesn't use it right away, the transfer will expire.
So, if it is not an emergency, it makes sense to use standard money transfer options that might take two to six days, than opting for instant transfers. Consolidating small, regular payments is a better way to capitalise on best exchange rates and fees.
Shop around
You should always shop around before initiating an international money transfer. It is highly likely you'll save some money. Foreign exchange is a highly competitive field and you are likely to benefit from this. If you do a bit of research, you'll find the best exchange rates offered.
Although banks tend to charge you higher than the specialized foreign exchange dealers, you might find some attractive deals from banks too.
For instance, in case of the Commonwealth bank, the exchange rates could be very competitive for a transaction of $20,000 or more. Likewise, if the amount to be transferred is less than $1,000 you might find that specialist exchange dealers are offering the best exchange rates.
Go digital
These days, it makes sense to go digital. For digital transfer of money overseas, you will have to open an online account with the service provider and enter the recipient account details. The money will then be transferred to the recipient's bank account. Online transfers are preferable because they are faster and more economical.
You can also transfer money overseas through the new age channels like PayPal, which offer speedy transactions at low fees. You might get the best exchange rates available in the market.
Additionally, you can also go to foreign currency specialists like TorFX, OFX, HiFx, World First and Western Union for international money transfer. Peer to peer (P2P) companies such as Transferwise and CurrencyFair are good choices when the amount to be transferred is large. Again, the exchange rates when compared to cba exchange rates can be quite aggressive.