If you are going to entrust someone with your rental property, especially if they are paying off your mortgage on the place,  you want to know who is moving in. Make sure to be thorough in your tenant screening, to ensure that you are renting to someone with a decent credit history, job security, and valid references. Don't skimp on this phase of the rental process and be certain that you are getting a qualified renter in your building.
Some things to check before moving your tenants into a rental are: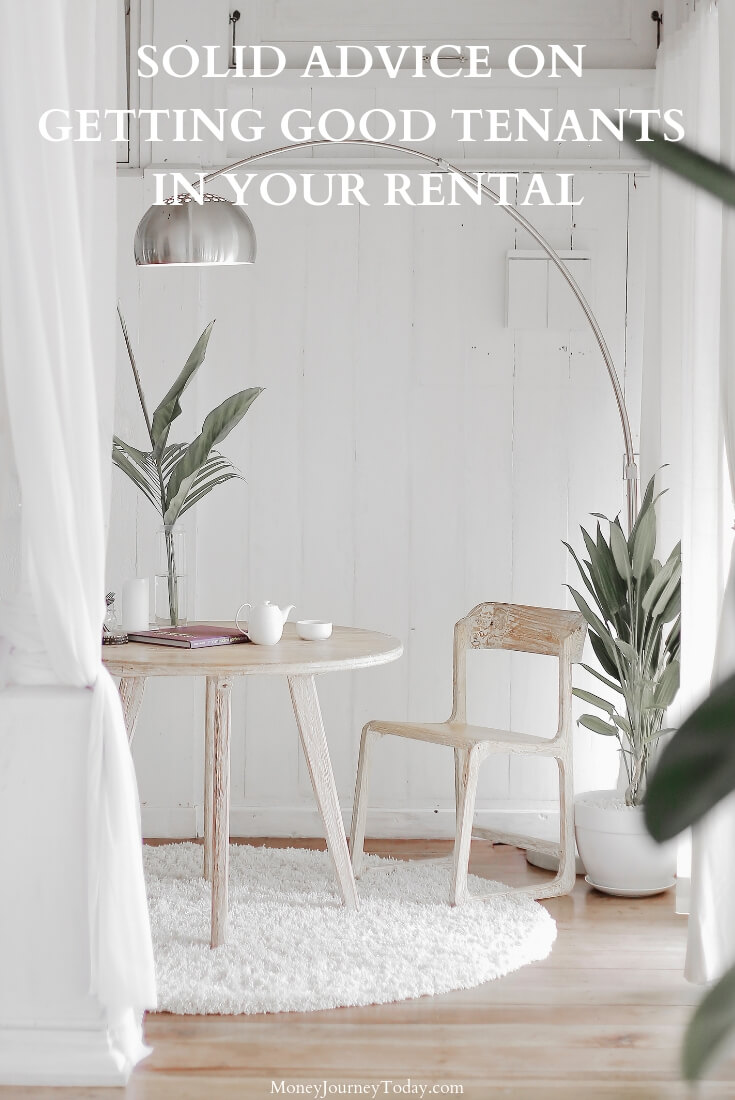 A background check.
The first step of the process should involve a criminal background check. This is relevant to make sure that you know who you are moving into your community, as well as to ensure that neighbors will be safe, too.
Their credit history.
A good gauge of whether a tenant will pay their rent may be based on their credit history– does the potential renter pay their bills? While a bankruptcy may not necessarily mean that they are not responsible tenants, it does show whether the individual is able to meet monthly financial obligations, which will be useful for you moving forward.
Verify employment.
Just because someone tells you they have a job doesn't mean you shouldn't verify the information. Ask for contact info for current employers to confirm that the renter will have a way to pay for tenancy after they have moved in. After all, it takes approximately three-months to evict someone, so avoid this unfortunate situation by verifying that the tenant is employed.
Character references.
Ask candidates for personal character references, too; these sources should be able to clarify or confirm information related to lifestyle. These might be a good resource to discover a bit more about the individual's habits that could impact a potential rental arrangement, such as if the tenant smokes, has a lot of company, or keeps a clean house.
Referrals from previous landlords.
History tends to repeat itself, so ask for a referral from a previous landlord to see how prior rental situations went. These sources are typically honest in terms of payment history and might be able to share why the previous tenant ended up moving out.
History of evictions.
Check online for a tool that will indicate whether the candidate has ever been evicted from a rental property. There could be a good reason why the individual was asked to move, but an eviction history could also signify issues that you want to avoid with your property. There are numerous online tools that charge a nominal fee to verify eviction status and history for potential landlords.
Before you move a tenant into your rental property, be sure you know who you are getting involved with. Do your homework as a landlord- invest in a criminal background check, credit history, and check references before agreeing to any arrangement. It is far easier to find the right tenant now than it will be to move out the wrong renter later on. Take strides to make sure that the individual signing the lease will be reliable, responsible, and the right person for your place.
Get the experts in.
Letting agents who are experts in finding the right tenant for your property. With the expertise, they will conduct interviews and complete the relevant checks to ensure you're getting a good tenant that's the right fit for your property.
Of course there will be a cost when using a letting agent in exchange for their services. Often letting agents charge a fixed fee per month or a % of the rental income you get from their tenant. In the latter case, the letting agent is inclined to get your property the highest rent possible.
Although there's a cost to getting an agent, that is often offset by the speed in which they can find you a tenant or fix problems with the property.
How much you pay for a letting agent will always vary. Charges are lower if you simply want the agent to find you a tenant. However prices increase when you're looking for more comprehensive services such as full property management or guaranteed rent.
Rentround
 enables landlords & property owners to compare letting agents. After typing in your postcode, the platform shows you letting agent fees, locations & performance. The site is a great way to quickly find the best agent for your needs and both traditional and 
online letting agents
 are compared.