Can I recycle inexpensively? .. is the question currently on most our lips, especially those of us who run offices. In fact, WRAP (the Waste and Resources Action Programme) reports that a quarter of England's waste was produced by businesses in 2018.
Many directors and managers fear, however, that introducing eco-friendliness to the workplace may consume time and money that could be otherwise spent on duties relevant to their business.
Yet companies across the UK are proving this idea wrong through implementing easy and cost-effective ways that not only help the planet but are actually benefiting their agencies.
With this in mind, we explore how this can be achieved in three simple steps.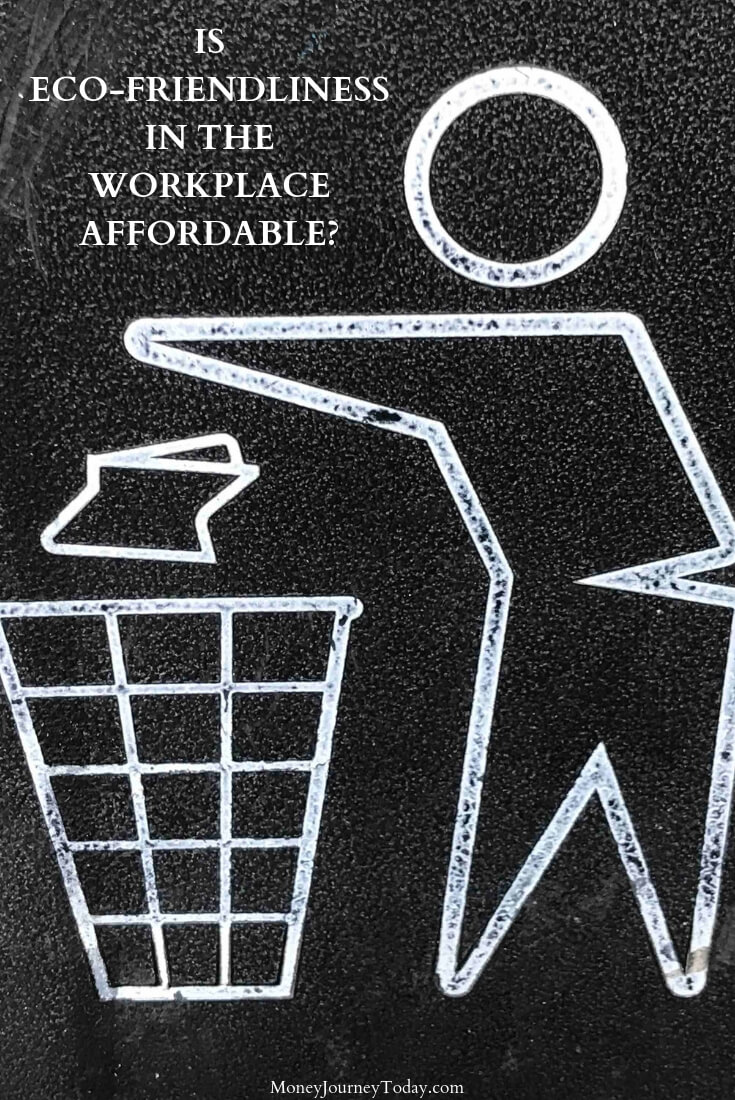 Recycle
It has never been easier for offices to do. There are plenty services that offer simple ways to recycle at reasonable rates, through providing clearly labelled bins, confidential information recycling, as well as mixed waste stores for companies with little time to sort through rubbish. Office initiatives that focus on reducing waste can be hugely advantageous for workplace morale, too. Uniting your team in a valuable project that benefits everyone – inside and outside of the business – can improve interaction between employees whose roles wouldn't typically overlap.
More communication across the team often results in increased idea sharing, which may lead to higher levels of productivity across the company. This creates a win-win scenario and means that eco-friendliness may improve the environment outside and in the office.
Economical Printing
This may sound obvious but printing sparingly generates a range of environmental and office benefits – from saving money on utility bills, on paper, to a reduction in energy consumption. And fortunately, using computers for information storage needn't be harmful for the environment, so long as electrical equipment is conserved as much as possible, and limited solely to completing office duties.
Provided that your network is secure, and that Wi-Fi is encrypted, important documents can be easily saved and accessed in both shared and private folders. After going paperless, many office managers and employees alike stated they were able to better streamline processes thanks to the eradication of paperwork duties.
In practicing these paper-saving techniques, you and your team are saving the planet, saving money, and putting time back into the business and its employees, too.
Reuse
Introducing a 'Scrap Paper Only' rule, whereby staff are encouraged to write using pieces of scrap paper, can reduce waste and office spending massively. Similarly, creating a 'Stationary Spot', where employees can access and share notepads, pens, pencils and other necessary writing tools, can lead to a heavy reduction in paper and plastic use and may inspire the work team to participate in your company's green initiative. Involving staff in workplace management by inviting them to bring in usable materials for the designated stop can also help to maintain stationery levels. Using refillable pens offers a solution to this as well.
If situated in an office building, your team could initiate a cross-business source, so as many people as possible could benefit whilst reducing their plastic and paper use at the same time. You can even create a monthly routine in which staff from different agencies bring in unused stationery during a coffee morning.
Businesses that have a surplus of reusable items can benefit good causes through donations to charity shops. Whichever avenue an employer explores, being eco-friendly can be hugely cost effective to businesses.  
Recycling is paramount for the preservation and protection of our planet, whoever we are and whatever we do. Whilst doing this in an office was once regarded as an immense challenge, reducing waste and making the most of used items has never been more affordable – or lucrative – for companies.