Building your forever home is an exciting step to take and one that brings an endless supply of inspiration and hope of what the future can hold. Building a house isn't as easy as finding land and then waiting for your new home to appear. There are a number of steps and decisions to make, none more important than selecting the builder. Finding the right builder is about more than technical ability, it is a relationship that you want to feel trust and respect with. If you aren't sure what to look for in a house builder, then here is the place to start.
Look for a match
Building your house won't be a surprise decision, nor will your specific tastes. If you're building a home, you probably have a good idea of what you want and what you don't want. A great way to select house builders is to review their portfolio of previous work. Reviewing their inspirations and look will help show their strengths and specific building styles. Not all builders are equal, some specialise and others try to keep relatively broad in their projects. Depending on what you are looking for, reviewing their style against your expectations is a helpful way to narrow down on your house builder.
Find the right balance
It's no secret that building a house is likely to be one of the largest expenditures in your lifetime. With that in mind, checking on the differences in costs is very important when selecting a builder. There will be a number of areas where builders differ, from materials to labour and beyond. The result of those differences is a change in the final cost. A great way to help choose a house builder is to allow multiple builders to tender for your project. Then you can compare the different aspects of their cost, remembering that a cheaper price usually means a compromise somewhere in the project.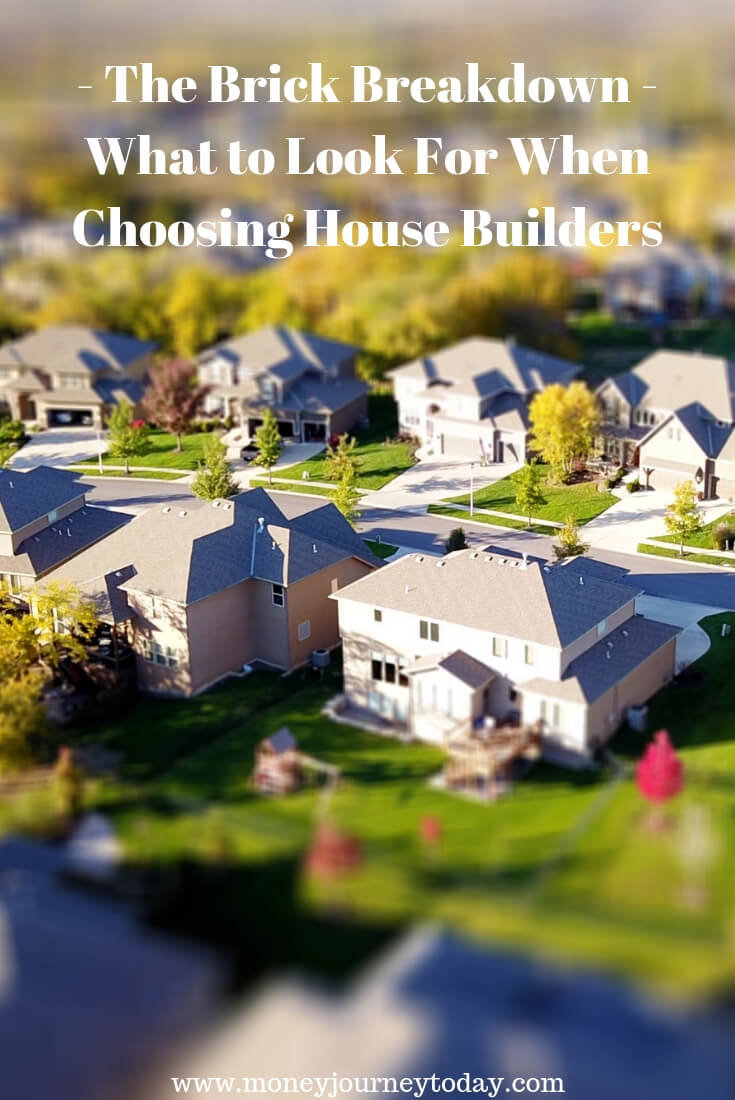 Do a check
A great way to narrow down your search for a house builder is to do a reference check. Most builders are happy to provide the details of previous customers who can give you an impartial account of their experience. Not only are reference checks a great way to learn more about your builder, but you can even ease any anxieties you may have about the process. Reference checks are a great way to ask the pointy questions about a builder that you may not be confident enough to ask the builder themselves.
Look for the qualified
A more obvious way to choose the right house builder for your project is to check their qualifications. Choosing a licensed and qualified builder is the best possible start to any build. The last thing you want to experience is hiring a dodgy builder who hasn't been licensed or opts for techniques which result in a lower quality end product. Checking on their licenses and qualifications is a good start toward safeguarding your project. In addition, it's always useful to ask what insurances they have. Certain insurances such as Public Liability and others should be a minimum requirement for any builder you consider.
Selecting a builder can be a stressful decision to make, after all, they are building your forever home. There are several things to look out for that can help safeguard your project. Checking references, licenses, as well as their building style and previous projects, are all great ways to narrow your search. Use these considerations to your advantage, so you feel more confident in selecting your house builder.