A business line of credit is valuable to anyone with a business. It is especially perfect for businesses that are in growth mode and need access to funds. Typically, a small business needs money for several purposes; buy inventory, run market campaigns, bridge seasonal cash flow gaps, pay unexpected expenses as they come up, etc. 
A business line of credit is a flexible financing option. It's a revolving loan that gives you access to cash whenever you need it that you can use as working capital or meet your short-term financial needs. 
Here's how a line of credit can benefit your business:
Flexibility;

you use it how you want to, when you want it, pay it down, and borrow again

Greater control;

no restrictions on how to use the money

Affordability;

line of credit has lower interest rates than short term business loans

Ease of approval
How does a business line of credit work?
Business lines of credit are similar to credit cards in how they work. After qualifying for a business credit line, you receive the total credit limit you can access. You can pull funds any time as long as you don't exceed your available credit limit. 
Let's assume you get approved for a business credit line with a $5,000 total credit limit. You can take one or multiple amounts until your total amount is $5,000. The good news is, you only pay interest on the amount you owe, unlike a term loan. The payment schedule to repay depends on the lender- it can be weekly or monthly. 
Once repaid, your credit limit is available to be used again. Talk of flexibility!!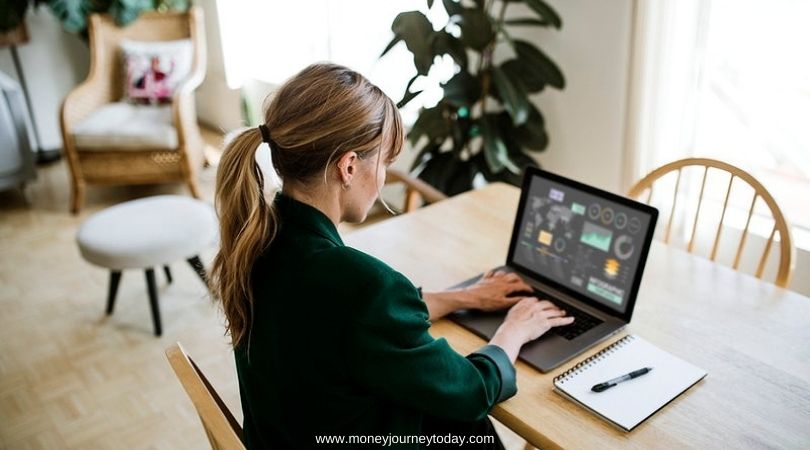 Things to consider before applying for business lines of credit
Your chance of getting a business credit line depend on these three things: your business qualification, the lender and the type of credit line you want. 
Is your business qualified?
To understand if your business is qualified, consider the following:
⦁ Personal and business credit score. The stronger the score, the higher the chances to be approved. However, some online lenders can give you a credit line with a weak score.
⦁ Monthly and annual revenue to prove if your business is profitable and that you can pay back the money.
⦁ Business history: how long has your business been operational? Different lenders have different terms. For instance, online lenders will approve if your business has been operational for 3 to 6 months and banks ask for at least 2 years.
⦁ Payment terms: There are two terms of payment: short-term repayment (which is usually repayment between 6-12 months) and long-term (if you need more time to pay off the credit line, usually over 12 months.) 
Understand the different lines of credit options.
Business lines of credit are issued by banks and online lenders. Online lenders usually don't require extensive financial records compared to banks, but their interest rates are slightly higher and may have lower credit limits.
Know the minimum requirements of the lenders.
Interest rates and limits vary depending on the lender's requirement. Make sure you understand the lender's terms, such as; 
What are the total costs involved?

 How long do you have to pay back?

 Is the interest rate fixed or variable? 

What happens if you fail to make a payment on time? Etc.
Gather your financial documents. 
When applying for a business line of credit, lenders require personal information, bank statements, financial statements, legal documents, and tax returns.
Secured vs. unsecured business line of credit
A Secured line of credit requires the business to provide assets as collateral to secure the loan. This funding option typically provides your business with higher limits and lower rates.
An unsecured line of credit doesn't require collateral; however, some lenders may ask for a personal guarantee or a lien. This credit line might have higher interest rates and lower limits because there is no collateral involved.
Difference between a business line of credit vs. a business term loan
These two types of credit are similar in that they both give cash to businesses to accomplish a goal. However, their structures and the role they play in business growth are different. 
A business line of credit is a revolving credit, meaning you carry a balance that accrues interest. It has flexible terms such that if you don't use the available credit, you don't pay anything. With a business line of credit, you can borrow again when you repay your balance as long as it's within your credit limit.
A business term loan is an installment credit that offers a lump sum that must be paid back over a specified period with interest. The loan has fixed terms and must be paid right away regardless of whether you use the money immediately or not. Once you borrow a term loan, the account is closed. You can't borrow the same amount again.
A business line of credit is very convenient. If you struggle with reliable business cash flow or find yourself in a cash squeeze, this option can be a business saver.