Finding affordable apartments for rent has become an increasing demand over the last few years.
Many can't afford to buy a property or they are saving up for a substantial down payment, so renting an apartment seem to be a smart financial move for people who wish to live independently.
However, renting comes with certain financial obligations, so finding the right apartment is a must.
Regardless of the reasons why you choose to rent, make sure you compare at least a few properties and weigh in the 'financial burdens' before you sign any contracts.
How to find an affordable apartment for rent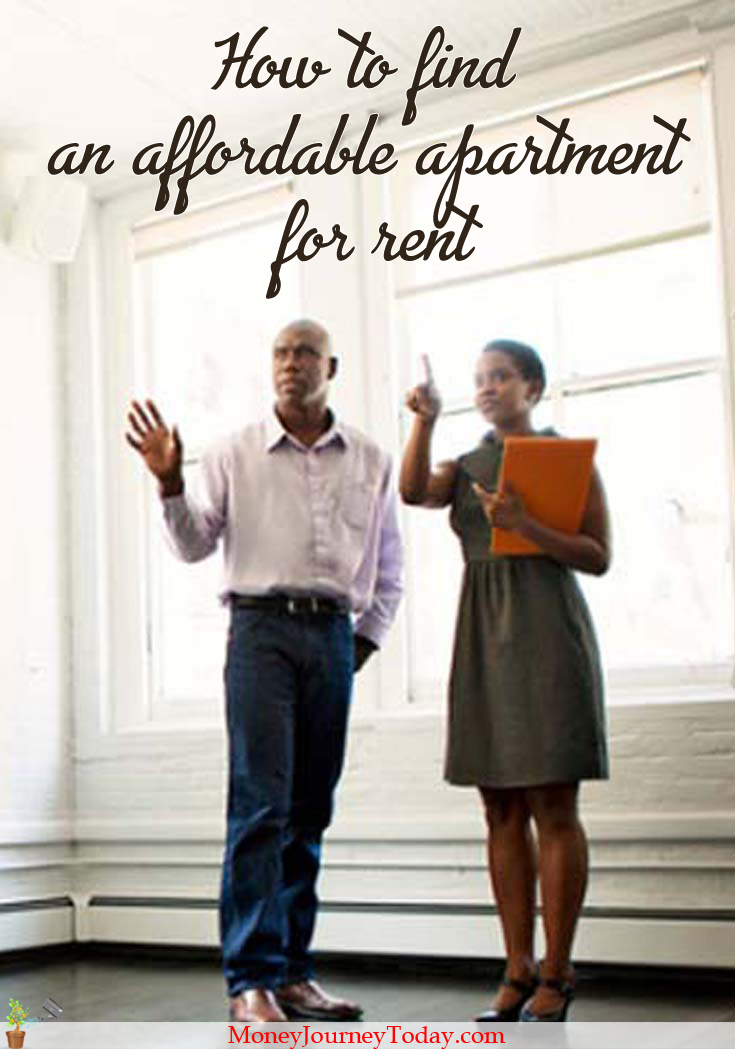 Set your budget
Set a realistic budget you're sure you can afford to spend on rent.
How much do you earn?
What other expenses do you have?
Can you afford to spend half your income on rent, or maybe just 30%?
Put your budget down on paper and draw the line.
See how much you can really spend on rent before starting you apartment hunt.
Find affordable rental areas
Once you know how much you can spend on rent, it's time to determine which areas you can afford to live in.
Certain areas are cheaper compared to others. For instance, areas outside big cities are usually much cheaper than living downtown.
You should also factor in neighborhood safety. The cheaper the rent, the better, but you should also feel safe once you move!
Consider the extra costs
Finding a cheap apartment for rent won't help your budget if you have to spend a fortune on transportation! Or pay for your own utility bills, or building maintenance fees.
Balance the extra costs carefully and see if everything fits into your preset renting budget. If it exceeds your spending limits, cross of the area off your apartment hunt map.
Start looking for affordable rents
Once you are set with your rent budget and some areas that look promising, you can definitely start searching for affordable rents.
Don't limit yourself to real estate agents only.
Check the local newspapers, search for apartments for rent online. You never know when and where the perfect cheap apartment might pop up!
Take your best pick
Never sign a renting lease just because you're eager to move! Not even if it's in a desire able area and within your budget.
Always compare at least a few properties before making a final decision.
Do an apartment walk-through checklist of the apartments you like (make sure the apartment you're about to rent is clean and everything's working).
After a fair comparison, take your pick.
Carefully read the lease before signing
This is a given.
Everyone knows you should always read carefully before signing any contracts.
Make sure every important detail regarding the rent is in writing.
Should you move out, how soon in advance do you need to notify the owner?
Who pays if something gets broken?
Can you redecorate?
Everything needs to be in writing.
Also, don't be afraid to negotiate your lease as well, if there's room. After all, you're paying for rent from your own budget so you should make sure you can afford to remain a desirable tenant for as long as you'll call your new rented apartment your home.
What other affordable renting tips can you add? 
The following two tabs change content below.
I'm Adriana, a passionate personal finance blogger &
web content writer
, helping people improve their website rankings and attract more visitors by creating high-quality, unique content.