Extreme couponers are kind of — intense.
But since everyone would love to get groceries for free, extreme couponers have become not only fascinating but the subject of envy.
Now anyone can experience the thrill of something for almost nothing with five money-saving apps that the pros use.
Shopami for Shopaholics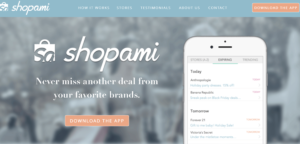 Gathering and sorting coupons used to take days.
Extreme couponers can attest to countless hours clipping paper, sorting emails with deal notifications, and downloading coupon codes.
Inevitably, a deal is missed because it's tough to manage the flood of emails in an inbox. Not anymore.
Now there's Shopami, which eliminates the coupon organizing time suck that serious bargain hunters used to spend trolling for deals and then grouping them by store and by product. Not to mention the time spent at the store register scrolling through promo codes.
Forget all of that busywork because now there is a genius app that does it for you.
Here's how it works. After the Shopami download, enter the email address that receives the coupons and deals (several can be entered). Shopami has a geo-locator that notes your locations, and then sends notification of nearby deals. Imagine heading to a retail outlet like the Banana Republic or J Crew, and having the app send coupon codes automatically.
While the app doesn't support all the retailers — yet. A partial list includes:
● Bed Bath& Beyond
● Crate & Barrel
● Macy's Inc.
● Old Navy
● Urban Outfitters
● Pottery Barn
● Victoria's Secret
Shopami is a very useful app that is just in time for the holiday season — or a New Year's resolution that includes becoming an extreme couponer.
Doing Delicious Deals at Dealspotr

Since Dealspotr kicked off in 2015, the social coupon site has saved shoppers more than $15 million. Not bad for a two-year- old!
The site is basically run by consumers who find the best deals and post them for others to use. At any time the platform boasts more than five million deals that users can sort through and use. The website says Dealspotr is "like Google for deals." Well said!
Imagine an up-to- date database of coupon codes and bargains. Extreme couponers go to Dealspotr first because they understand that the site is being constantly updated by other users in real-time.
Extreme couponers do not have time to submit an expired coupon code; by going to Dealspotr first, these bargain-savvy shoppers stand a better chance at never having a coupon rejected at the checkout aisle.
Here's how Dealspotr works. Set up a login and account to use Dealspotr.
There's a nice tutorial to help users get the most of the site.Then customize the account profile to let Dealspotr know shopping preferences. Then do a search for deals by name or by category. The more use Dealspotr gets, the more it understands personal shopping preferences.
There's a newsfeed that scrolls on the user dashboard, and it changes based on favorite brands or personal interest. Follow deal-savvy bloggers and extreme couponers to get tips on how to save even more.
"Like" deals that are helpful and subscribe to the best coupon clippers out there. Users should also
start to share deals as they find them; the goal is for everyone to save big by sharing the savings with others.
There's also a strong social component to Dealspotr.
As users post new deals, they're rated by the accuracy of the coupon. Users can post deals, earn points, have simple tasks to complete that will unlock more savings — and more.
Dealspotr community members are rewarded for the quality and quantity of the deals spotted. The rewards add up fast and Dealspotr veterans can cash out the rewards for e-gift cards. There are even forums where couponers can share stories and tips.
Dealspotr is one of the coolest deal sites on the internet today.
That's why extreme couponers use the site; Dealspotr ensures finding the most up-to- date coupons codes in the industry.
Come to think of it, Dealspotr not only has the best elements of Google for searching coupons it's also like Facebook for the newsfeed and for following extreme couponers or deal influencers. That makes Dealspotr a must-have for any shopper serious about saving money.
Savings Catcher Nets the Best Deals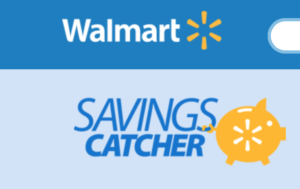 Walmart's Savings Catcher is a big secret that extreme couponers are privy to.
Everyone already knows that the big box retailer is the King of Low Prices. But it's this smart savings site that helps ensure that Walmart beats competitor pricing every – single – time.
Want to know how Walmart does it? Here's how Savings Catcher guarantees consumers get the best prices at Walmart.
● First, download the Savings Catcher app.
● Second, go shopping at Walmart.
● Third, scan the Walmart barcode receipt.
● The Savings Catcher app searches competitors in the area to find a better price.
● If a better price is found, Savings Catcher will credit back the difference between the purchase price and competitor price. Consumers can cash out the difference in a Walmart eGift card.
Even better news is the app is free.
The biggest catch is that consumers cannot shop online — a store visit is a mandatory part of the process.
Of course, the competitor item must match the purchased item exactly. But this is a simple way for extreme couponers to guarantee the best price for any item purchased at Walmart.
Retale is Ridiculous — For Bargains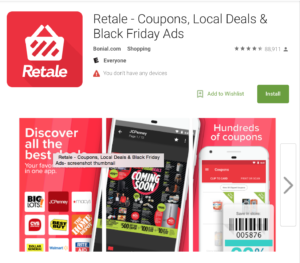 All extreme couponing starts somewhere.
Retale is an app where a simple zip code will yield all the current circulars and savings ads. It's the perfect first step toward planning a holiday retail field trip.
Users can access ads, watch videos, download coupons, or search for store locations — all on one smart app. Retale is a time saver for extreme couponers; the app provides deals to match a geographic location. One click snags the most relevant ads. Retale has 4.5 of 5 stars currently on Google Play and high marks from consumers.
Shopkick Kicks High Prices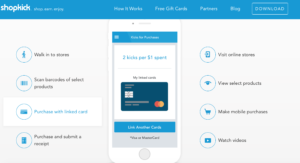 Last but not least is Shopkick, which may be the extreme couponers BFF.
That's because savvy shoppers like to use credit cards that offer cash-back or other rewards. In addition to a credit card, extreme couponers can now use Shopkick to get double rewards on purchases.
Shopkick works by scanning a barcode of a product and then purchasing it. Submit the receipt and get points (or, "kicks"). Or, make mobile purchases online, watch videos, and get rewards. Redeem
the rewards for gift cards from Walmart, Amazon, Starbucks, Target — and more.
Shop Smart
Extreme couponers are extremely thrifty.
These money-saving apps are some of the secrets behind big savings for big shopping. To get more for the money this holiday season, check out these five dealmakers and shop on!